4 Ways Our Appointment Reminder Software Saves You Money!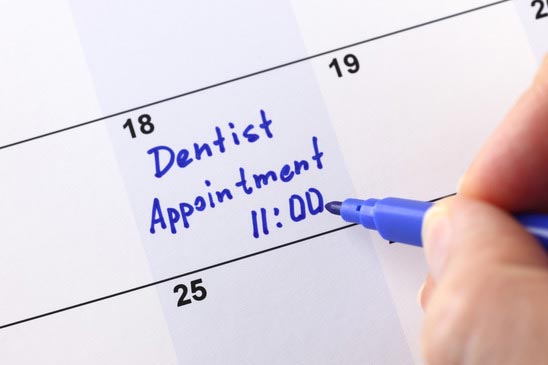 If you run, own, or manage a dental or medical clinic or any service business at all – any business where people have to show up to your establishment for an appointment (i.e., hair salon, massage therapist, veterinarian, chiropractor, pet groomer, etc), then the right appointment reminder software can save your bacon; you'll know that forgotten appointments and last minute cancellations can really throw a wrench into the efficiency of your practice as well as your profits.
You know what it's like… clients just don't show up, or causually cancel at the last moment… "sorry, I just forgot about it", etc., etc.
Argh!
It's enough to drive you crazy.
Not only are you no longer operating at peak efficiency (you also may have staff members standing around with nothing to do as a result) but worst of all… you have a TON of clients who would have absolutely loved to have that time slot.
Manual Appointment Reminders Suck!
Yes, you probably have staff members whose job it is to call and remind people of their appointments. This helps, of course. But it's labor intensive, expensive and people still forget or fall through the cracks. Not only that, but it's also darn silly… with all the technical wherewithal available to business owners, you'd think you could automate the entire process with appointment reminder software.
Luckily, there are services you can use to automate your patient reminders – like our Appointment Manager, which starts at as little as $39.99/month.
Unfortunately, most similar services cost at least a few hundred dollars per month to implement in your business. For many smaller business, this is a significant expense and one that's difficult to justify.
It's a complete no-brainer, because the Return on Investment (ROI) generated from an automated service is huge; you'll earn back what it costs for the service many times over!
How?
1. Avoid last minute cancellations and no shows.
When you send automated sms reminders to your customers' phones they aren't missed. Not like emails (which can be filtered, ignored, or skimmed over by mistake) or voice mail messages. That's because people have an initmate connection with their phones – the average person checks theirs over 100 times per day, even when it hasn't alerted them to a new message. Almost 99% of text messages are opened and read.
So no appointment will ever come as a "surprise."
And with our system – which allows you to send up to 3 reminder messages starting two weeks in advance of an appointment – that is never an issue.
2. Cancellations – should they occur – happen well in advance of the scheduled appointment date.
Since your clients are receiving regular, scheduled reminders, they have plenty of "heads up" time to either adjust their own schedules to make the appointment or to cancel well enough in advance so that the vacated time slot can be assigned to someone else so you don't lose any revenue.
To speed up the process, you can offer your clients the option to request a cancellation or rescheduling of an appointment from their phones – you'll be updated of these, of course. We send both emails and text message to alert you.
3. The Appointment Reminder Software is Completely Automated.
Since the text message reminders are sent on a schedule and entirely automated, they save you – or a staff member from making calls manually, or sending out cards, or whatever the process is that you use. That saves money too.
4. Our Appointment Reminder Software is Integrated with our Mass Texting Service
While this won't have applications for all service businesses – possibly medical or dental clinics – the fact that our service allows you to send your own custom promotional messages to your clients, means it's the ideal channel for short, value-based call to actions. In other words, you can use the service to drive more business – and who better to market to than the people who already know you and trust you?
It's well known that the cheapest and most effective – not to mention fastest way – to generate additional revenue for any business is to market to your existing client base. In general, your current clients…
Spend more money and buy higher ticket items.
Are less price sensitive.
Are less likely to defect to a competitor.
Make more word of mouth referrals.
Purchase more often.
Since the Appointment Manager allows you to manage your appointments and promote additional products and services, it's ultimate tool for your business' maximum efficiency, since it allows you to save money by cutting back on your traditioal advertising spend (print, radio, and T.V.).
Click here to learn more about the Appointment Manager!
Click here to read other articles related to appointment reminder software!