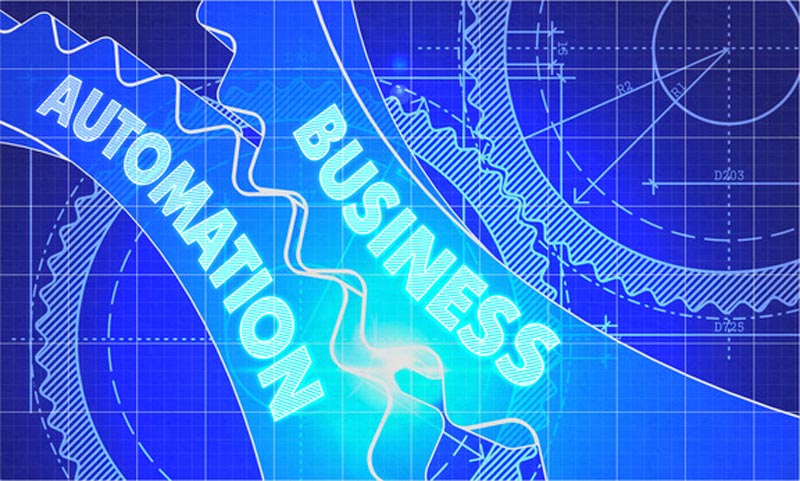 4 Ways to Streamline Your Business with Automated Appointment Systems
In the past it was difficult to streamline your business but thanks to new technology – like automated appointment systems – now it's easier than ever before.
The use of automated appointment systems is one way you can take advantage of the new opportunities on offer today. There are many benefits you will experience once you implement the cloud based software in your business, but above all else you'll end up making more money, eliminating downtime, and improving the efficiency of your business. It will also help you scale your business more effectively. Before we look at exactly why and how it will affect your bottom line let's talk about what an automated appointment system is and why it's virtually guaranteed to work.
What is an Automated Appointment System?
Much like it sounds, an automated appointment system sends your clients reminders in advance of upcoming appointments at set, pre-determined intervals. Once a client's appointment data has been set, the system takes over, sending the messages at the pre-determined times. For instance, you may want your client to receive a notification…
Two weeks in advance of an appointment.
One week in advance of an appointment.
Two hours in advance of an appointment.
Obviously, sending multiple reminder messages to a client dramatically reduces the chance they'll forget the appointment or cancel it at the last minute. Obviously, there is huge value in eliminating no shows and last minute cancellations, but there are huge administrative benefits as well. Since these services are automated, once a client and her appointment has been entered, no further work is needed from you or your staff.
Talk about streamlining!
SMS Based Services
When it comes to connecting to people, SMS – or simple text messages – work best. This is because the majority of the people you're trying to reach will have their phone with them 24 hours per day, and they don't ignore text messages – in fact between 95-99% of text messages are opened and read, most within a few minutes.
As opposed to emails, which are ignored, skimmed over, easily missed, or become buried "beneath the fold" of the screen.
SMS-based automated appointment systems are fantastic for two reasons;  not only will the intended target will always receive them, she (or he) will actually see them.
That's the difference.
You can send automated messages until you're blue in the face, but if you're clients don't see them, they don't actually help you! This is why SMS-systems are virtually guaranteed to make a dramatic difference in your business. In fact…
Here are a 4 ways you'll save money and streamline your business with such a service:
Eliminate Last Minute Cancellations.
Reduce "No Shows."
Free Up Staff Time.
Optimize Earning Efficiency.
1. Eliminate Last Minute Cancellations.
Unfortunately, some people will have to cancel appointments through no fault of their own. It hurts your business when you don't find out about it until the last minute, and the cancellation leaves an open time slot which could have been assigned to another paying client, should the cancellation come a little more in advance.
However, if your clients are getting appointment notifications well in advance of the date, more often than not they'll connect with you earlier, which allows you to assign the freed up spot to someone else. In other words…
Instead of someone phoning you up because they've realized they had an appointment when looking at their calendar at the last minute, multiple text messages sent days in advance will remind them much earlier.
2. Reduce "No Shows."
Some people don't even have the courtesy to let you know they won't be attending your appointment… or more likely, they never made a note about the appointment and forgot about it altogether. That's right… it completely slips their mind. This is the worst situation for you because it will be impossible to fill the empty time slots at such short notice, so automated text reminder messages sent days in advance are hugely valuable.
3. Free Up Staff Time.
Staff costs are rising all the time, so you want your employees to carry out important, income-generating tasks when they are at work. If they need to constantly badger and babysit your clients by calling and emailing them to make sure they show up on time, that's a task that would be better addressed by an automated process, so your staff can focus on the things that generate revenue for your service business.
Automated appointment systems will greatly eliminate the need for follow up calls and emails, and your employees will be free to focus on more important things; heck, it may even allow you to reduce your staffing costs somewhat.
Optimize Earning Efficiency
Obviously, if you can…
Eliminate last minute cancellations and no shows.
Ensure your staff has no down time due to cancelled appointments.
Divert staff from calling and emailing clients manually to tasks that earn additional income for your business…
… it's pretty clear that your ability to generate more revenue increases exponentially.
The Bottom Line on Automated Appointment Systems
The key to the growth of any business is cutting waste, optimizing efficiency, and scaling your business… and automated systems play a huge role in this.
Whenever you can, you should automate, automate, automate (especially if that automated system is affordable, user-friendly, and available to even the smallest of service businesses).
Appointments notifications and reminders should be at the top of your list of things in your business to automate. There's really no reason not to do so at this point; it couldn't be any easier to streamline your business with such a service. All you need is the cell phone number of your clients – which you likely already have – and you'll be able to start sending them up to 3 text messages reminding them of their appointments. These will be spread out over a number of days, so even if they overlook the first one they will still be reminded in plenty of time.
Why end up with cancellations that can be avoided? Why ask an employee to do what software can take care of automatically?
Uh-huh. Exactly.
Click here to learn more about our Automated Text / SMS System