3 Ways Automated Text Message Appointment Reminders Benefit Your Clients
As a the owner or manager of a service business, medical or dental clinic, you know how important automated text message appointment reminders are to reducing or eliminating those pesky last minute cancellations and no shows that jeaopardize your business' profits and efficiency. But did you know that sending SMS / text notifications also benefits your clients and customers as well?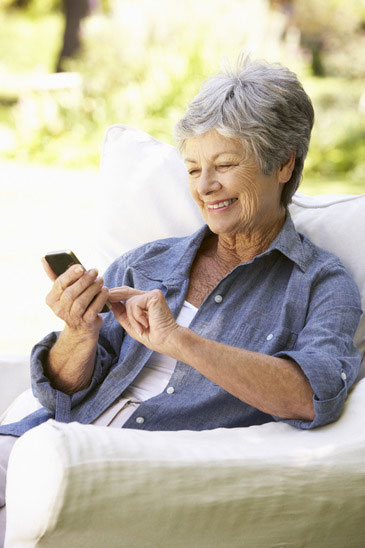 It's true. Here are three ways that they do…
Text Messages are Familiar, Convenient… and Read!
Today, people are more connected to their smart phones than other piece of personal technology. The statistics are pretty astounding…
On average, people check their phones 110 times per day, regardless of it sounding an "alert."
Most people have their phones within arm's reach 14 hours out of every day. That jumps to 24 hours out of every day for teens.
Between 95-99% of text messages are read, most within 3 minutes.
Approximately 90% of the populaton uses texting at least "occasionally."
It's not suprising to learn therefore, that for critical updates and alerts that absolutely have to be seen and acknowledged, delivering them to your clients' cell phones as text messages is as efficient for them as it is for you.
2. Ensures the Client is Aware of the Appointment
As the owner or manager of a dental or medical clinic or any service business where your clients make appointments and have to show up in order for you to get paid, it's pretty obvious why you need your client to be alerted to an upcoming appointment; forgetten or cancelled engagements cost you money, plain and simple.
But what you may not have considered is that rescheduling an appointment is often as big an inconvenience to the client as well. Depending on how booked up your business or clinic is, a last minute cancellation may result in the client having to wait days, weeks, and even months before he or she can be re-booked. Obviously, if your client has gone to the trouble to book an engagement with you, she obviously wants to keep it. Rarely are last minute cancellations and "no-shows" a result of unexpected emergencies. More often, the client has simply forgotten, diarized the date improperly, or has become distracted with everyday life.
Automated text message appointment reminders ensure your client doesn't forget the appointment that is likely as important to her as it is to you.
3. Allows the Client Sufficient Time to Rescedule Conflicting Appointments
Life happens. Things change every day. We all know that.
And sometimes, things that happen that warrant a change in the status quo.
When you send a number of automated text message appointment reminders starting a few weeks in advance of a scheduled appointment, that early notification provides the client with enough of a head's up and accordingly, the time necessary to re-arrange possible conflicting appointments or events.
This benefits everybody.
Automated Text Message Appointment Reminders: A Big WIN for All!
Let's face it… sending SMS notifications directly to where your clients are most engaged – their cell phones and mobile devices – benefits not only you (by eliminating those pesky "I forgot all about it" scenarious), but your clients also. They booked the appointment, after all. They want to be there. Appointment reminders help ensure that happens.
I call that WIN-WIN.
For everybody.