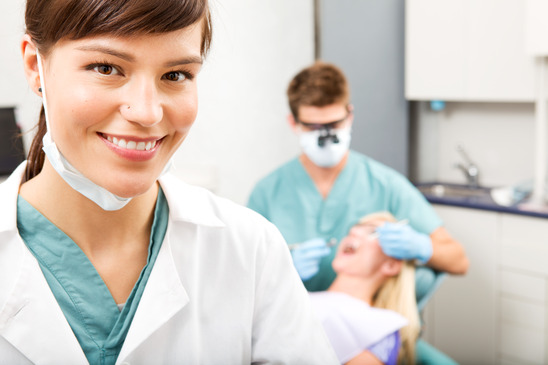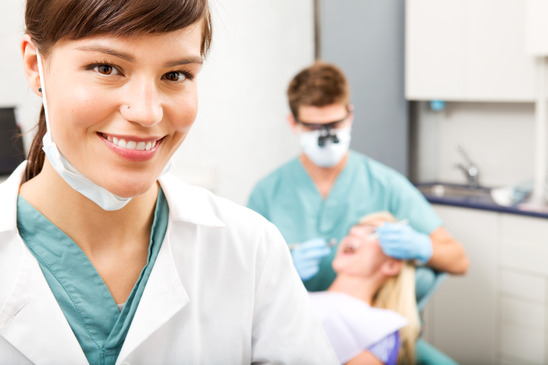 If you operate a service business in Canada – we're talking dentists, spa and hair salons, veterinarians, chiropractors, etc – and are sending out text based notifications and appointment reminders, I have a question for you…
Is your service CASL compliant?
CASL is Canada's Anti Spam Legislation – it's regarded by many experts as the most restrictive and severe anti spam law in the world, and it went into effect July 1, 2014.
If your software has not been recently updated or was developed outside of Canada, it may not be, in which case, you may be risking serious legal and financial liabilities by using it (and that's not hyperbole – this law was referenced as "ridiculous regulatory overkill" by the Globe and Mail).
CASL mandates that all  messages with a commercial intent (commercial electronic messages, or CEM) include a one step opt out option (i.e., the ability to unsubscribe at any time) as well as information that discloses a physical postal address and one additional way to contact the sender (in a text message, this may be accessible via a web link appended to the message).
SMS / text notifications fall under the CEM umbrella.
You may be thinking…
Are messages whose sole intent are to inform current clients of existing appointments considered commercial in nature?
Maybe. Maybe not.
Guess what?
It doesn't matter; such messages are not exempt from the rules dictated by CASL.  Yes, CASL does allow for certain exceptions… but this is not one of them.
In other words, if your recipient does not have a one-step opt out of your text notifications and a way to access additional contact and identifying data, you are not CASL compliant. That means you risk serious legal and financial liabilities by using such a service (fines from the CRTC start at $1,000,000), and by 2017, your own customers can sue you for violations if they feel so inclined.
The other thing I have to ask if you're using a text notification service built into your POS is this…
Do you understand express vs. implied consent?
Because if you don't have express consent from your customers to contact them, you may also be in trouble. Let me explain…
[sociallocker id="3505″]
Thank you for sharing our content!
You can grab your report here!
[/sociallocker]
Canada's Anti-Spam Law: Implied Vs. Express Consent
If you and I have a business transaction and during the course of the transaction I disclose to you my mailing address, cell phone number and email, and I have not indicated that I do NOT want to be contacted, you have my "implied consent" to contact me.
So you could take my cell phone number and start sending me text notifications.
Implied consent is one thing, but in order to keep on contacting me after CASL, you have to obtain my express consent – either by having me opt into a service and manually confirming my subscription (i.e., text DENTIST to 58279), or by obtaining my permission in some other way that requires some sort of affirmative action (ticking a box on a "physical" form in your office and signing it, for example). Express consent may be given orally, but it is up to you to track oral confirmations manually, in case you are ever challenged on them.
Is this being done?
Although this hardly constitutes evidence, every single person that I have met who receives text notifications from his/her dentist or hair salon has not given express consent to receive them.
That's extremely worrying!
How long do you have to obtain express consent?
If you obtained implied consent from me prior to the implementation of the law (July 1, 2014), you would have 3 years.
If you obtained it after July 1, then you have 2 years, although the start date of the 2 year window will reset to the date of the most recent transaction (in other words, if I come in and do business with you within that 2 year window the date resets to that date).
Nonetheless, you need to be proactive about getting express consent from all your subscribers – because certain aspects of the law are unclear and ambiguous, it is critical that you get started on this ASAP.
CASL is serious business. Unless you're running fund raising efforts for a registered charity or politial party, CASL applies to you and the sending of CEMs.
You can learn more about CASL here, on the Government of Canada web site!
If you have your client's express consent to contact them, and all you are doing is sending appointment notifications, you're leaving TONS of money on the table. One of the most effective ways to generate more money for your dental practice / spa / salon, etc, is to market to your existing clients! You have a relationship with them! They want to do more business with you!

Coming in the fall of 2014 is Local Text Marketers' Appointment Manager.

It's fully CASL compliant and not only does it send appointment notifications and allow your customers to cancel and reschedule appointments from their cell phones, it also allows you to send them your own marketing messages. You customers are married to their cell phones. That's where they are most engaged. Why not send them the sort of short "calls to actions" that work so well in text messages?"

Our service can help you get more revenue from your existing client base. Call us today at 800-378-8507 (or email) and let's start talking!