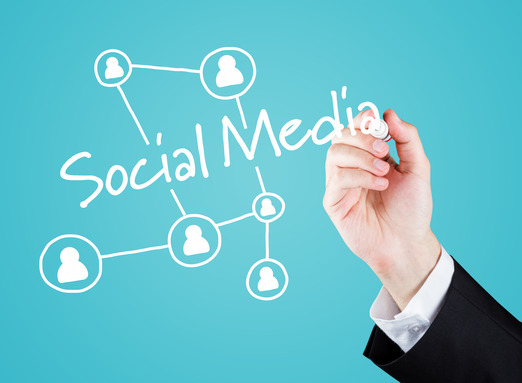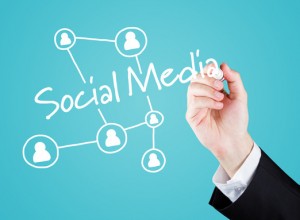 If you're a North American business owner, I'm willing to bet dollars to donuts that you've been encouraged – by a marketing professional or consultant – to implement some form of social media marketing into your business' promotional plan.
I'm also willing to make the same bet that you were not told about the downsides of social media marketing.
While social media (and for most people this means Facebook, since it dwarfs every other social platform in existence) can help put a "personal" face on your business and help engage your audience, there is also a very big problem with it…
Even if you are successful in getting your customers and prospects to like or follow your business – which is not easy to do from an offline location unless you provide some sort of really tantalizing incentive – you don't own your customers' contact data.
What's that mean in practical terms?
It means that if the platform ever flatlines, goes out of business, changes the rules or you happen to violate a policy and have your account terminated, you're out of luck. And all those people you worked so hard to get to "like" or "follow" your business?
Bye-bye. So long. Farwell. Gone.
At least with email marketing – despite its 27% industry average open rate – you own your customer's data.
Same if you're using direct mail.
And the same thing is true if you're using SMS / text message marketing.
This boils down to one universal truth…
If you own your customers' contact data, you "own" your business. You control your destiny. You are not suceptible to the whims, policy changes, terms and conditions violations or anything that could impact the platform in question, because you retain the ability to interact with your core audience regardless.
That's power.
If you do not, you're vulnerable.
[sociallocker id="3505″]
Thank you for sharing our content!
You can grab your report here!
[/sociallocker]
If you're feeling vulnerable right now, it's likely you've been hit hard by Facebook's recent changes. As you no doubt know, Facebook has dramatically reduced the number of fans that are exposed to your business' updates in an attempt to force you into paying for exposure. For many business owners, this is the ultimate betrayal – reneging on the implied promise that if you built up your database of "fans", you'd be able to connect with them through the interface for free. That is simply no longer the case. And unfortunately, you can't "pick up your ball and go home" because Facebook owns the ball.
Your alternatives?
You have two choices…
Turn Facebook into a lead magnet.
This requires a lot of work. It essentially consists of obtaining your Facebook fans' email addresses by funneling them through a landing page and adding them to an autoresponder series that builds trust and crediblity, and eventually generates sales. There's an intense and pretty precise process to this and its taught by people like Amy Porterfield, Brian Moran, and Keith Kranc. This video outlining a 9-step Facebook marketing process by Keith Kranc will give you a really good idea of what's involved.
If you're looking for Facebook training, you really can't go wrong with any of the aforementioned.
Your second choice is to turn your focus towards marketing opportunities where you own your customer's data; email, direct mail, and SMS / text message marketing.
No SMS marketing campaign yet in your business? We can help. Call us today at 800-378-8507, or contact us via email.
My recommendation is to focus on the second option – there's real value in using Facebook as a lead generator, but it requires time to set up, test, and tweak. If you'd rather not bother with that, your option is clear – focus on mediums where you own your customer's data!
Although I have picked on Facebook a little here, the truth is that you don't control your customer's data on any social media platform, and are just as vulnerable to the same sort of issues. So keep it mind moving forward.