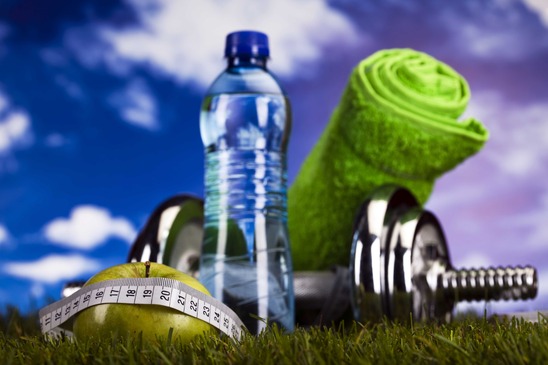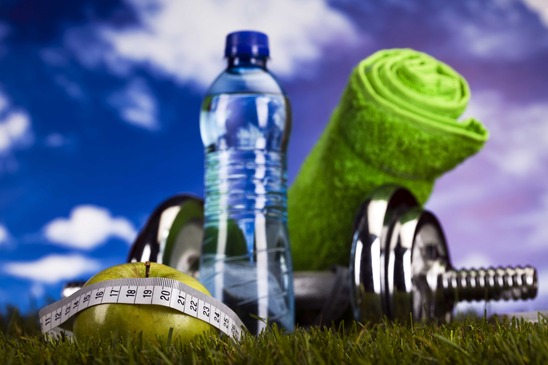 If you run a gym, fitness club or health center, there are two fundamental realities that you must address on a daily basis…
You must be constantly working to recruit new members.
You have to work diligently to keep current members happy and engaged, to offset the customer attrition issues that are common to such businesses. You know what I mean; every January you get a surge of new members. By mid-February, 90% have trickled off, never top be seen again.
In other words, building your business is tough when you first have to replace the members you are losing on a regular basis before you can start adding to your membership.
It's even more difficult when you are relying solely on traditional advertising (which is expensive) to attract new members, and email newsletters (which are often ignored; industry average read rates are 27%) and Facebook (which has dramatically reduced the number of your business' fans who will see your post in an effort to boost advertising revenue) to connect and engage with your current members.
Simply put, it costs a ton of money to solicit a new customer, and once you have one, there's no efficient, low cost way to remain connected with him or her in order to ensure the likelihood that person will remain a member for a long time.
That's why finding cheap advertising for your fitness business is critical.
And there's a perfect, untapped opportunity here for you.
SMS (or Text) Message Marketing
A form of simple mobile marketing, with SMS marketing, you connect directly to your current customers and potential prospects' mobile devices and deliver your message via a simple text message format (you can learn more about text message marketing and how it works here!).
Why should you be excited about this?
Good question!
There are number of reasons…
Over 95% of text messages get opened and read, usually within a couple of minutes. If you want to ensure that your audience is receiving and acknowledging your messages, delivering via text is the way to do so.
Sending regular text messages (no more than 2-4 per month) can enhance brand perception and strengthen your relationship with your customers.
Implementing text message based "calls to action" (i.e., "text FIT to 41932 to receive an instant coupon for your free, two week trial") leverages the power of your existing advertising by providing your prospects with the opportunity for an immediate response. In other words, your prospects don't have to remember to cut out a coupon, call a toll-free number, or visit your web site; they can pick up their phones (which more often than not are less than an arm's length away) and act immediately.
Text message marketing is incredibly affordable and efficient. With most advertising, you spend big money to "blast" your message out to a huge general audience, and hope that enough of the people interested in what you offer respond and justify the cost of the ad. The more niche-specific your audience, the less financial sense this type of advertising makes. The only time it really makes sense for many gym, fitness centers and health clubs to use traditional advertising is immediately following New Year's, when many people outside of your regular audience are considering making changes to their diet and exercise habits. The rest of the year, it's tough going indeed.On the other hand, text message marketing is incredibly affordable, because you never send message to unqualified individuals. Every single person on your "list" has opted in to be there, and accordingly, your advertising is much more cost efficient, and your marketing messages yield a much higher ROI (Return on Investment).
The real value of SMS/text message marketing for your fitness and health business, therefore, is two-fold…
Leverage the power of your current advertising campaigns by integrating text-based call to actions into them, thus enabling your audience with the ability to respond immediately to any of your "calls to action." Using special incentives and discounts works very well to further entice prospects to respond to your offers. Individuals who respond to such offers can then be marketed to directly with follow-up texts, should they not follow up on your initial offer.
Lower your attrition rate: By delivering regular, repeat, helpful, and benefit-packed messages to your current customers, exactly where they are most engaged. Such follow ups can…
Encourage participation in special events or regular classes (i.e., spin class, Zumba, hot yoga, pilates, Tai chi, aerobics, prenatal classes, etc).
Notify members of new programs and services.
Provide motivational and inspirational messages.
Deliver helpful diet, training and exercise tips to ensure customers are more likely to achieve their goals.
Update members about cancellations, re-schedulings, special guest appearances of top trainers, etc, etc.
This 1-2 power punch of engaging current customers and leveraging the power of your current advertising campaigns makes text message marketing a WIN-WIN strategy for any gym, health or fitness club.