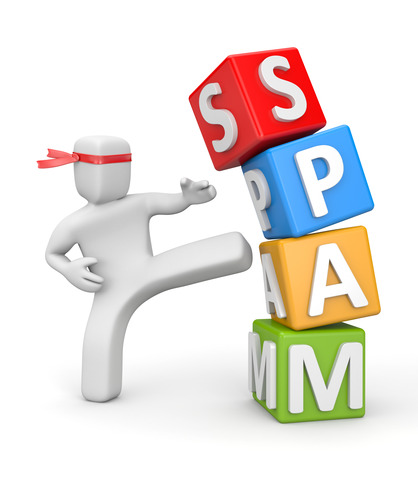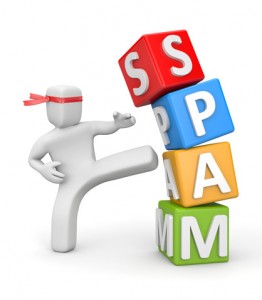 When it comes to SMS marketing, we're anti spam.
Seriously anti-spam. We take pride in offering a service that…
Prevents business owners from unknowingly violating consumer protection laws and unwittingly assuming legal liabilities (the fine for sending an unsolicited text message in the U.S. is up to $1,500… per message). I say "unwittingly" because some business owners – usually small business owners – are under the impression that their customer data is theirs to do with as they please.

In other words, if they have the contact data of someone with whom they have an established business relationship, they should be able to add them to an email list or text marketing program if they please. This is only true if they have obtained the appropriate signed permission! (There's a difference between U.S. and Canadian laws, and for a while at least, Canadians can get away with "implied" consent, but will need to obtain signed permission to be CASL compliant). Our system is built with failsafes that prevent unknowing violation of applicable laws.
Provides a great, high-value service for our customer's prospects who subscribe to receive occasional text messages from them.
This stance, however, occasionally loses us business.
But we're OK with that!
For instance, the other day a business owner subscribed to our free trial offer to give our system a test run. Within 10 minutes of subscribing, this person was importing contacts into our service. I know, because we have a manual approval process – and I and a few select members of the Local Text Marketers team get an email reminding us to review and approve or deny such an import.
But when I see contacts being imported so quickly, it can be only one of two scenarios…
The first, which is very unlikely, is that this business owner is already very familiar with SMS marketing, and has obtained written permission from her customers allowing her to contact them via SMS (and there's precise specific wording for such permission in the U.S. – where this customer was from).
The second is that this business owner…
Doesn't think the spam laws apply to them, or that they don't have a big enough business to matter.
Feels that her customers really like "her" or her business and won't mind getting text messages from her.
Doesn't care.
Has skimmed over all our warnings and remains oblivious to the legal liabilities s/he undertakes by spamming.
Regardless, our first response is always the same – send the business owner a quick email asking where these contacts are coming from. This, in a nutshell, is how the email conversation went…
Local Text Marketers™ (Email #1): Hi there, we noticed that you have just imported some contacts into our system. Could you tell us how you come to have these phone numbers please?
Customer (Email #1): These are the contact numbers of our customers.
Local Text Marketers™ (Email #2): Great! We're not sure if you're aware, but recent changes to the T.C.P.A. in the U.S. require that have signed permission from all individuals that you wish to contact via SMS. Do you have your customers signed, express consent to contact them via text message? (This information is clearly addressed in our application, but we bring it up again to ensure it was not missed, ignored, or overlooked.
Customer (Email #2): Yes.
Local Text Marketers™ (Email #3): That's great. The next step is to hand your import over to our compliance officer, who will randomly call a sampling of your contacts and confirm they have given written consent. After we have completed this, your import will be approved. Thanks for your patience!
Customer (Email #3 – sent immediately in response to our 3rd message): I'm sorry, but I have decided not to proceed with your service. It's not right for my business. I am canceling now. Bye.
Local Text Marketers™ (Email #3): Thanks for the opportunity to earn your business!
It became rapidly obvious that this business owner did not have permission to contact any of her contacts and as soon as we called her on it, bailed on our service.
And guess what?
We're OK with that.
We don't want customers like this – customers who don't want to play by the rules. If they can circumvent the laws on another service… be my guest. We don't want the headaches.
Why are we so committed to text message marketing best practices? A few reasons…
We're invested in SMS/text message marketing. Protecting its integrity so it remains a vibrant, viable medium is key to the long term success of our business.
We're invested in our service. The last thing we want to be known for is for enabling bad behavior.
If you sign up with us, you're also invested in it. In other words, it's now as much in your best interests as ours that text messaging spam be stamped out – because it diminishes the value of your own messages.
In my opinion, it would be remiss of us to allow business owners of any sort to incurr legal and civil liabilities simply because they are unaware of the laws.
We may get swept up into any potential legal issues and have to prove our own compliance.
Bottom line?
Yes, our anti-spam loses us customers. But we're 100% good with that. It's just the right way to be!