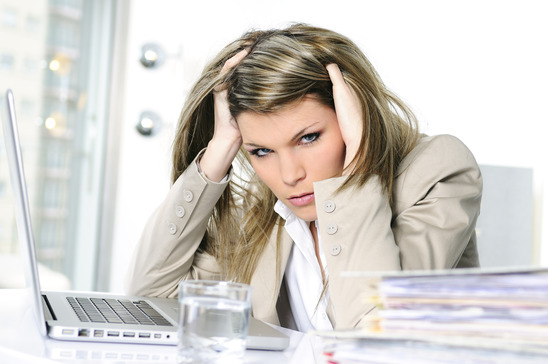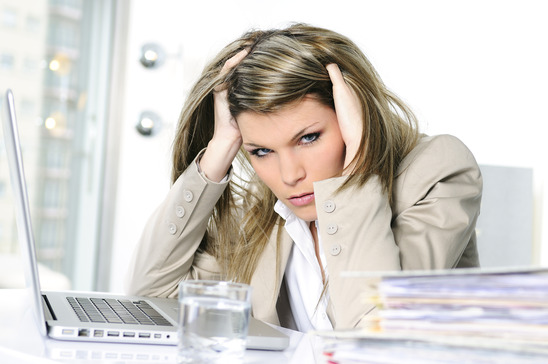 Need more sales?
To address this common problem, many businesses focus almost entirely on obtaining new customers.
There's nothing wrong with this, of course, as new customers are essential to growing your business. But often this singularity of focus means you are blind to the opportunities that exist within your current customer base. You simply don't capitalize on them like you should.
Big mistake.
There's Gold in Your Current Customer Base!
Remember, these people are already fans of you, your brand, your products or your services. They know you. They trust you. And they will gladly spend more money with you, if you can provide them for a reason for doing so.
Another reason to work harder on developing sound relationships with your current base? It's much, much harder to obtain a new customer than keep an existing one.
So how can you capitalize on your customer base? How can you get them into your place of business more often, and spending more money?
Simple… you need to stay connected with them, engage them, and provide them with value.
Let's talk about 3 different ways you can do that, and the pros and cons of each…
Text Message Marketing (also called "SMS" marketing)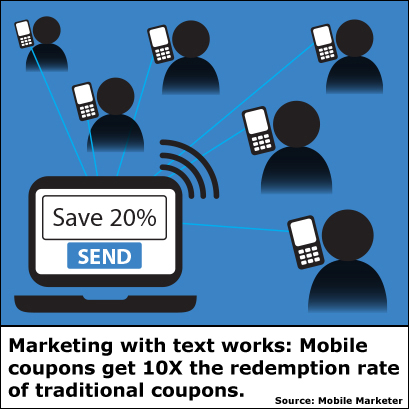 If you're not connecting to your visitors on their mobile devices with text messages, you're missing out big time. 1,000's of businesses are jumping on the text message marketing bandwagon for one simple reason; it works. And the reason why it does boils down to four main reasons…
In North America, cell phone saturation is darn near 100%, which means almost everybody has one, regardless of age and demographic.
People are increasingly reliant on their cell phones as their main communication "hub." Delivering your marketing message directly to their mobile devices is as close as you are ever going to get to guaranteeing your message is seen. In fact, over 91% of U.S. cell phone users have their phones within reach 14 hours out of every day (Source: Morgan Stanley).
Over 95% of text messages are opened and read, usually within a couple of minutes.
It's extremely cost effective. You only ever pay to deliver messages to qualified contacts – unlike "traditional" advertising (T.V., print, radio).
It's easy for both your customers and prospects to implement. As you'll learn as you investigate other more common ways to stay connected with your audience, the more steps that are required to complete an action, the less likely your customers will accomplish them.
If text message marketing is new to you, here's how it works…

You ask your audience to use their cell phones to text a certain word that you choose to be associated to your business to a 5-digit short code (basically a telephone number designed specifically for the relay of text messages). For instance, a gift store might use…

"Text the word GIFTS to 41932 to join our mobile customer appreciation list and receive 20% off your next purchase."

People who respond to this offer are then added to your database. Now you can login to a simple interface, type out your marketing message, and send it to them as a text message.
Like any type of marketing, text message marketing only works if you "work it." And making it "work" requires a couple of things…
A compelling incentive. You have to provide a reason for customers to surrender their cell phone numbers to you. Payless Shoes, for example, offers a coupon for 20% off your next purchase and access to "exclusive offers and deals." There's huge value in being able to deliver your marketing message to an audience that is both highly qualified and virtually guaranteed to see it, so it's often worthwhile to "give" a little more to obtain a cell phone number.
Full implementation: Just like your attempts to obtain Facebook "likes" and email addresses, you need to permeate all your marketing efforts with an invitation to join your "mobile VIP list."
A committed staff. The program needs to be "upsold" by all members of your sales team at the appropriate time in the sales process. If you have a retail store, for instance, the clerk could mention it as she's entering items into the register; "did you realize we are now offering a mobile VIP program? Just text the word GIFT to 41932 to receive a coupon for 20% off your next purchase, and receive access to exclusive deals and sales."
An educated staff: You and your staff need to be able to dispel any concerns any customer might have about subscribing to the service. This is as simple as fully understanding the disclaimer that should be included in all your promotional material.
The common disclaimer is as follows…

"Maximum 4 messages per month. Message and data rates may apply. For help, respond help, to stop, respond stop."

The first part is obvious; it tells your customers how many messages they can expect to receive from you per month. The second part does not mean there's a charge applied to the service. It simply means that whatever charge is allocated by your customer's mobile provider for sending a simple text message applies. Many people have text messages included in part of their overall cell phone plan, so no charge is levied. The last part provides a place for the user to obtain help, as well as instructions on how to unsubscribe – by responding with the word "stop" to any message they receive. As long as customers and prospects understand what they can expect, and that they are in complete control of their subscriptions, the right incentive will be all they need to sign up.
Bottom line: Because of its low cost, incredible response rate and easy implementation, there are no downsides to using SMS / text message marketing in your business.
Click here to download our free report to learn more about the viability of text message marketing for your business!
Email marketing
If you're not asking your customers to subscribe to some sort of email newsletter, you should be. Email is an extremely cost effective and perhaps more importantly, comfortable and familiar way for you to stay in touch with your current customers.
Of course, your newsletter needs to be sent out consistently for maximum effectiveness, and it needs to offer your contacts something of value. It does not need to be long. The problem with email, of course, is that "open rates" (i.e., the number of emails that are actually opened and viewed by your readers) are notoriously low – the industry average is 27%. You have to have something pretty special going on…
Have a great relationship with your customers.
Sell something that people are really passionate about.
Send out short and compelling messages on a consistent basis.
… if you are going to exceed the industry average. Most people get a barrage of emails on a daily basis and have to prioritize which ones they read. You can improve the likelihood yours will be open and read if you…
Post a compelling, curiosity-inspiring subject line. This will often be the determining factor whether your email gets opened or not.
Keep it short. A few hundred words at most, less if possible. Your customers does not have time for long-winded discussions.
Always provide a reason for reading – give something of value to your customer. This can be information, discounts, notifications on upcoming product arrivals, and so on.
As good as email is, there's a bit of a logistical issue with it; it's difficult to solicit subscriptions from a brick and mortar location. While this isn't exactly evidence, I have subscribed for hundreds of email newsletters online over the last 15 years, but I have never surrendered my email address to a sales clerk or provided it on a sheet or list. I don't feel comfortable with it, largely because there isn't a privacy policy I can review at my leisure. Some business owners have gotten around this by asking their customers to subscribe to their newsletter on their web site.
This is not very effective; the more steps that are required to perform an action, the less likely it will be completed. You will have to provide one heck of an incentive to get your customer to go home, login to his or her computer, type in your web site URL, and subscribe to your newsletter. You can try to get customers with smart phones and Internet access (which may only be slightly more than 50% of your audience, depending on your demographic) to sign up on the spot, but I don't know anyone who has experienced a lot of success with this; surfing on a phone is often a frustrating experience, as is typing in long web links, surfing to the correct page, and then tapping in your email. It's not something you can do quickly when you're standing in front of a cashier in the checkout line with 10 people behind you.
Bottom line: While email open rates are low, and it take some work to get people signed up, its low cost and familiarity means it's still a worthwhile venture for any business owner.
If you're not tracking open rates on your email newsletters, you are marketing in the dark. My email marketing service of choice – which I have been using for the past 10 years – is Aweber. You can send newsletters, set up unlimited autoresponder or follow up email sequences, and so on. For $20 a month, you can't go wrong. Using a service like Aweber will also ensure you stay on the right side of privacy laws, as customers will have to double opt in (i.e., sign up and then confirm their subscription in a second step). They can also unsubscribe from any email with a single click. If you are collecting customer emails and uploading them into a database without a double opt in process and a means to instantly opt out, you are violating CAN-SPAM laws, and are assuming a serious legal liability.
FaceBook / Social Media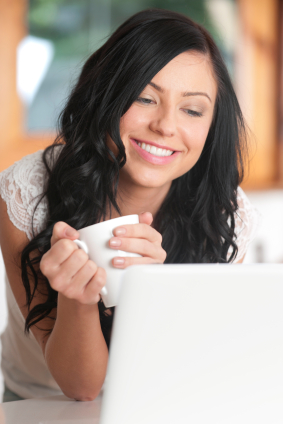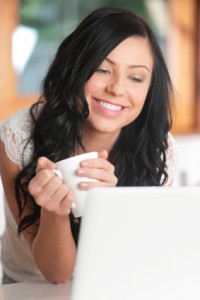 Another way to stay connected with your audience is with your business' Facebook fan page. You can ask your audience to "like" you on Facebook in exchange for a discount or an incentive of some sort. Once a customer becomes a fan they "may" receive notifications of new posts and updates you make on your page.
I say "may" because since Facebook's IPO in 2012, it has slowly been reducing the number of fans you can expect to be exposed to your message for free. Prior to December 2013, FaceBook was on record as saying it was 16%. Now, preliminary data suggests it might be closer to 2-3%. If you want your business to receive exposure on Facebook, you'e going to have to pay.
Additionally, how effective are you in converting customers into Facebook fans? Many business owners I know do two things: they post a "Like Us on Facebook" sign in their place of business, and print the same message on the bottom of their receipts. In order to "like" your page, your customer has follow a similar process as subscribing to an email newsletter; go home, login to his / her computer, navigate to your Facebook page and click the "Like" button.
In other words, as already noted, the more steps required to accomplish an objective, the fewer people are going follow through on it. And the bigger the incentive you will need to provide as motivation.
Bottom line: Facebook is a great tool for engaging your fans and creating a dialogue. It's easy to set up and manage. The majority of your audience visits Facebook regularly. Your business should have a fan page, and you should promote it, but recognize that without actively promoting your updates through Facebook, fewer and fewer of your fans will see your updates.
 The Wrap Up
Your current customers are already happy doing business with you. And they will give you more of their business… if you ask them.
The preceding 3 tools are affordable, easy to implement, and make good use of your time. They strengthen and leverage your relationships and establish a healthier bottom line. Sure, you should always be on the lookout for new customers, but don't forget to mine the gold that is your current customer base!
And lastly – act on this! Make it happen!
Don't let any customer leave your place of business without inviting them subscribe/join some sort of list that will allow you to communicate with them regularly. If you do, you're letting dollars stream out from between your fingers!