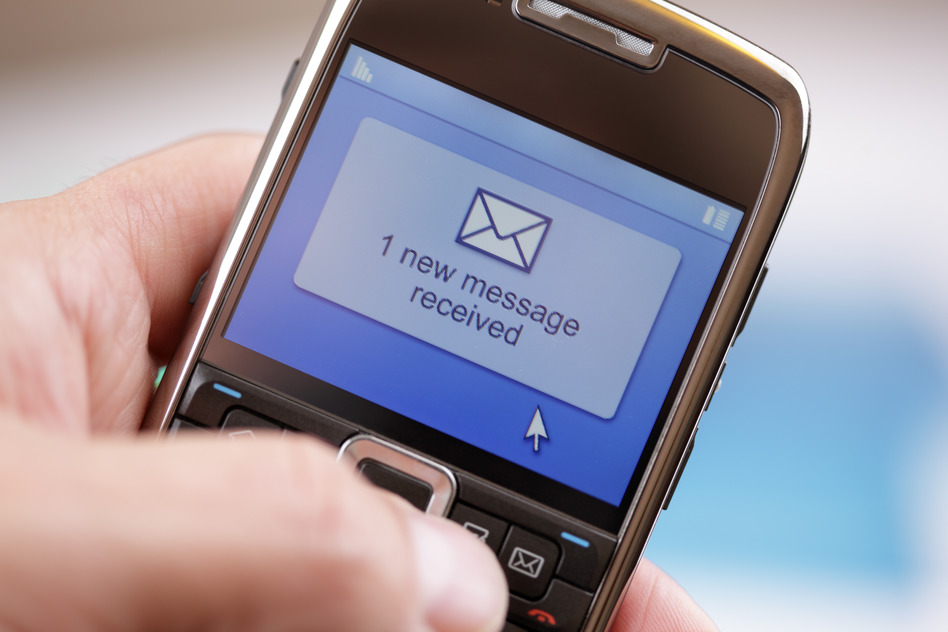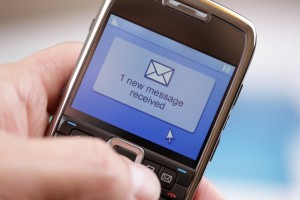 If you're embarking on a mobile / SMS / text message marketing campaign and you want to populate your database with hordes of eager, qualified customers, that's the question, isn't it?
It's certainly one of the questions I get asked a lot by business owners when I introduce them to the text message marketing opportunity.
So let's tackle it…
First, as a business owner, you have to recognize that the "value" of a cell phone number is much, much more valuable than any email address – many orders of magnitude more valuable. Your customer perceives it as such, and it is to you, too.
For you, it's quite simple; it's because that cell phone number gives you a direct conduit to your customer and prospect. No outside distractions. No dueling it out with competitors. The moment that text notification alert sounds, your customer gives you her undivided attention for the time it takes to read your message. Well over 90% of text messages are read within a few minutes.
For your customer and prospect, her cell phone number is valuable for exactly the same reason – it's a channel into her busy, already crowded life.
Why should she share it with you?
Email addresses, on the other hand, have much lower value. To you, it's because open rates are relatively low (the industry average is 27%) and in general they tend to decrease over time. To your customer, it's because she can provide a free email (i.e., Gmail, Yahoo!, Hotmail, etc.) that is seldom checked, while keeping her personal email to herself. One the other hand, most people have only 1 cell phone subscription, and only 1 number to provide.
So given we recognize the value, how do we get her to surrender her number?
1) First off, it always helps if you have a good, personal relationship with your customers. Big box stores with well known and established brands can get away with being staffed by petulant teenagers, but if you run a small to medium sized local business, then your face is your brand. Don't be an absentee business owner. Be present and visible, and take an active role in assisting and getting to know your clientele. If they like you and trust you, getting them on board with your text message marketing will be all the easier.
2) Give her a reason to subscribe. Unless you clearly define a strong benefit associated with your text marketing program, it will go over like a "lead balloon." Your customer's only interest in "what's in it for me?", so make it clear what she will get in exchange for her cell phone number. This can be a discount, early notification of sales, exclusive offers, updates on the availability of limited or highly coveted items that sell out quickly, and so on. When you brainstorm the benefit you will provide as an incentive, you may want to consider giving a little more, given the value offered by being able to connect directly with your customers. The more valuable your incentive is perceived, the more customers will respond to it, and the easier and faster it will be to build your database.
3) Explain the program terms clearly. And, most importantly, feature the standard disclaimer (Maximum 4 messages per month. Message and data rates may apply. For help, respond help, to stop, respond stop) on all your promotional material. If your customer understands that she is in total control of the subscription, and can unsubscribe at *any* time by responding to any text she receives with the word "stop", her reservations about subscribing to your program will evaporate.
4) Tell the customer how many times she can expect to be contacted by you in any monthly period. Do not exceed that number.
5) Train your staff. They must understand the program intimately, so they can confidently address the questions and concerns of your customers.
6) Be consistent and be everywhere. It may take several exposures to your program before your customer subscribes. What makes her change her mind? It may be that she hears from friends about the great deals she missing out on. Perhaps it's just taken her a little longer to get comfortable with the idea of sharing her cell phone number with you. Or maybe she was exposed to a similar program presented by a nationally-known brand, and that provided credence to your own program? Who knows. What's important is that your text message marketing program gets integrated into your daily marketing mix, and that you make the long term commitment to building a database of qualified, eager-to-buy customers and prospects – much like you did for your email newsletter and FaceBook fan page.
In summation…
Building a database of subscribers quickly and efficiently can be done. But it requires strict adherence to the strategies above.
Good luck!