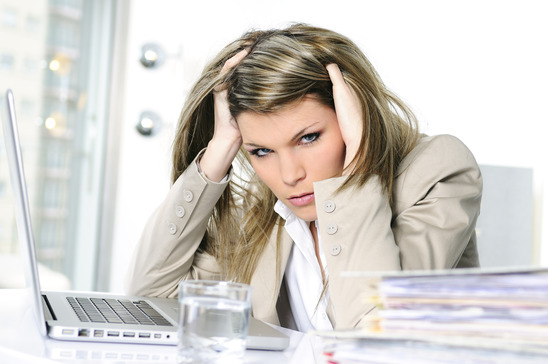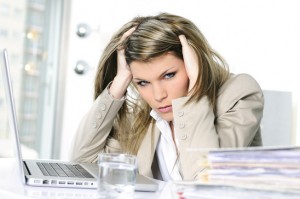 We know that SMS mobile marketing works. We know that people are willing to share their mobile numbers with business owners if they see a benefit for doing so. And yet… some folks don't seem to be able to make text marketing "work" for their businesses.
Is this you?
If it is, hang in there; don't give up just yet. Maybe we can help. Have a look at these most common reasons we've found for the failure of a SMS marketing program…
No significant benefit: If you can't provide your customers and prospects for a darn good reason for surrendering their cell phone numbers, don't expect them to do so. We recommend a combination of an incentive (i.e., a coupon, discount or something similar) exclusivity (i.e., "gain exclusive access to offers only available to our members of our mobile VIP club") and convenience (i.e., "when do you have time to read 100 emails? We'll send our updates to your phone!").
No incentive: Studies have shown it time and time again- people are more likely to subscribe to your service if you provide an incentive for doing so. A coupon or instant discount works wonders here. Not offering one? Better get cracking…
Wrong incentive: You may need to play around to find the "right" incentive – the perfect offer that will resonate with your customers, offering just the right amount of value. Remember, there's HUGE opportunity in being able to connect with your audience via their mobile devices, so it's worthwhile to give up a little more to gain access. Don't insult your customer or prospect – give them something of real value.
Not featuring the disclaimer in promotional material: The disclaimer is this: "Maximum 4 messages per month. Message and data rates may apply. For help, respond help, to stop, respond stop. " Posting this with all your promotional material indicates your commitment to openness and transparency. If your customer sees your text based call to action, she may have questions. Questions like, "how often will I be contacted?" "How can I unsubscribe?" And so on. The disclaimer addresses these common questions. If these are not addressed, and if your customer is unsure of the experience she will receive on your service, she will not risk subscribing.
Not explaining the disclaimer effectively: Both you and your staff need to fully understand the disclaimer, so you can answer any questions your customers or prospects may have. For instance, people will often ask if "message and data rates may apply" means there is a cost associated with the service. The answer is no. What this means is that any cost levied by the customer's cell phone company for the sending and receiving of text messages will apply. Big difference. If you can't explain the disclaimer, you can't expect customers to be overwhelmed with confidence.
No consistent upselling / promotion of the service: The service has to be consistently upsold by staff members – perhaps when customers check out with their products?

Failing to train your staff properly.  Your staff  should be initimately familiar with the details of your SMS mobile marketing and be able to explain the benefits, your anti-spam policy, how to subscribe and unsubscribe as well as alleviate any potential concerns a customer may have. Customers who subscribe the the Silver level membership of Local Text Marketers™' gain access to the Employee Incentive and Accountability module™, which allows you to measure and track the performance of your staff members to ensure they are actively promoting your service! This also allows you to incentivize the subscription process, by offering some sort of your incentive to the staff members that successfully sign up the most subscribers and perform the best.
Failure to have your promotional material front and center everywhere in your place of business: Your promotional material needs to be front and center and placed prominently in multiple locations in your place of business.   
Failing to alleviate concerns: If your customers or prospects understand that they control their subscriptions, can unsubscribe anytime, and that their personal private data will never be shared with anyone, they usually will not have a problem subscribing to your service, provided you give them a good reason to do so. But if you or your staff cannot alleviate common concerns and make your audience feel comfortable, you've got a problem.

Giving up too soon: I always tell business owners that their initial investment in SMS mobile marketing is to build a database. Just like you build an email database, a database of FaceBook fans, and so on. The difference, of course, is that while it's difficult to connect with a meaningful percentage of your audience on these other mediums (industry average open rate for email newsletters is 27%, FaceBook's organic reach has fallen to less than 6%), 95-99% of text messages are read… the majority within a few minutes. That makes your commitment to this marketing channel infinitely more valuable. Thus, it's wothwhile to take the time to build up your database. Remember too, that sometimes you have to play around a bit to find the incentive that resonates woth your audience. Don't get the incentive right? Folks will not subscribe.
In short…
Unless your business niche is simply not ideal for SMS mobile marketing (and most B2C ventures are), there's usually a pretty good reason why things aren't working for you. Double check that you're doing all of the above, implement what you are not, and reassess the program in a month or two.
We'd love for you to try our service free! Click here to learn more!