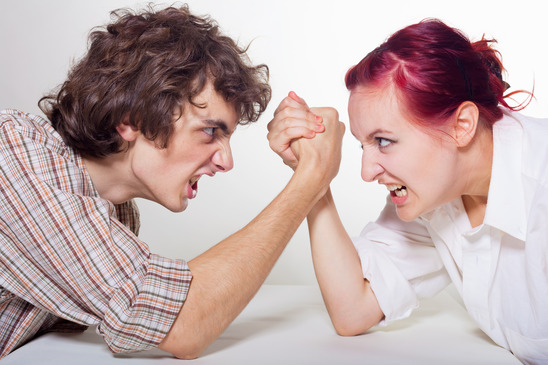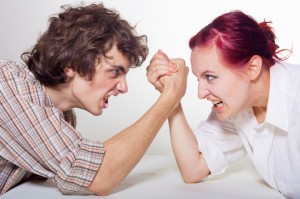 While the development of a mobile app is not usually something within the realms of possibility for the small business owner and therefore not of interest to our typical client, I do occasionally get asked about the viability of SMS / text message marketing and how it compares to marketing with an app, which includes sending "push notifications". In this post, I'll discuss the pros and cons of each mobile medium, although there's no reason why you have to restrict yourself to using one or the other.
An app used in conjunction with SMS / text message marketing can be a powerful combination.
The Pros and Cons of Mobile Apps
The most obvious benefit of having an app for your business is that you can accomplish a lot of things with one, allowing you greater flexibility and creativity when connecting with your customers. For instance, an app can…
Send out "push notifications" directly to your customer's cell phone.
Send out a push notification with a special discount when a customer is near a certain geographic location (close to a store location, for instance).
Allow users to search for store locations.
Allow users to order and pay for products and services via their phones.
Browse inventory / menus.
Deliver customized offerings based on the customer's previous buying habits.
Earn rewards or perks.
What about the cons? Well, there are more than a few of those…
It requires significant technical resources to develop and release mulitple versions of an app that can be accessed on both new and older versions of multiple OSs; Apple's iOS, Android, Windows, maybe Blackberry and Samsung's Tizen platform too. Accordingly, app development is not really an option for small businesses.
It requires a delicate "touch" to determine the appropriate number of times (per day, week, etc.),  you should be connecting with your audience to provide value, but not intrude.
Many apps require that the user surrender a significant amount of personal information. This can be a barrier to implementation. A recent Pew Internet study showed that "54% of app users have decided to not install a cell phone app when they discovered how much personal information they would need to share in order to use it and 30% of app users have uninstalled an app that was already on their cell phone because they learned it was collecting personal information that they didn't wish to share."
Apps have a high drop off rate. Over 20% of them are used once, and then never used again (BIA Kelsey)
With over 1,000,000 apps developed for iOS alone, it's difficult to gain any traction for a new app, without signicant resources devoted to advertising it to your customers and prospects. (BIA Kelsey)
"App fatigue" is a significant problem with active users of mobile phone apps. They have so many installed – the majority that they do not use – that's it's difficult to convince them to install another.
"App performance" is not accurately measured by downloads, but on recurring usage. Do you have what it takes to create the sort of app that provides real value, and is used frequently by your audience? If not, such an investment is a waste of valuable capital.
Installation of an app requires a mobile internet connection via a dataplan. In Canada, that means you will automatically be missing out on around 40% of your audience in early 2014, give or take. These people do not have dataplans (although they may be able to access apps via wi-fi hotspots or home networks). In the U.S., it's a slightly lower number.
A smartphone is also required; Comscore reports smartphones have a 66.8% U.S. market penetration as of early 2014 (ownership of a smartphone does not guarantee the user has a dataplan).
Requires more effort and a higher level of technical savvy on the part of the end user to install and user an app, comparable to SMS.
The Pros and Cons of SMS / Text Message Marketing
What about text message marketing? What are its pros and cons?
"Lowest common denominator" technology for cell phones.
Works on phones long considered obsolete.
No dataplan or Internet connection is required.
Minimal time investment, near zero technical savvy required by your user to implement.
No personal information – short of a phone number – is required or shared.
Up to 99% of text messages are read, 90% of them within 3 minutes of their arrival.
Easy and effective way to engage customers with updates, discounts, sales notifications and so on.
Very effective.
On the "con" side…
Can't deliver personalized offerings.
Limited flexibility.
Limited tracking capabilities.
Who's the Winner?
One thing I said in my introduction is that this does not need to be an either/or discussion. Many big, successful brands are engaging in multi-channel advertising that include both SMS/text and apps. Dunkin' Donuts, for instance, has launched a pretty cool mobile campaign that includes both media; they use their SMS / text channel to encourage and promote the installation of their app, which is a pretty smart strategy.
Need more customers for your app? We can help you set up a campaign to help you get them! Call us at 800-378-8507 to get started!
That said, the easiest and most cost effective way for smaller businesses to embrace the mobile channel is to get active with text message marketing. It's effective, easy to manage, and accessible to everyone, regardless if you operate a single "owner operator" business or a multi-location franchise.
App development is simply not an option unless you have your own development team, multiple locations, and the financial resources necessary to promote your app and compete with other big brands doing the same.
Ready to make the jump to text message marketing? Click here to learn about our free trial offer, or call us at 800-378-8507 to learn more.