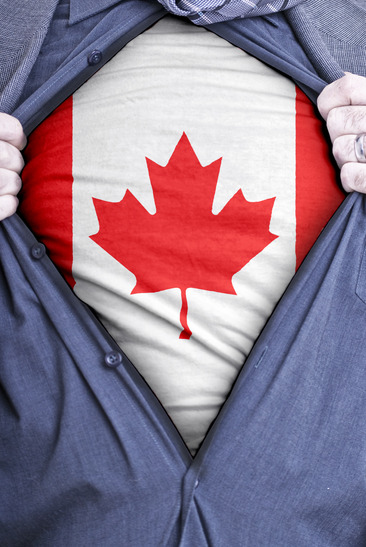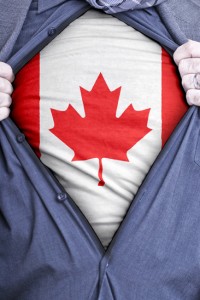 Canadians take note: Local Text Marketers is proud to address all your text marketing and bulk SMS needs in Canada, and welcome you to try us out for free! Plus, we're from – and based out of – the Great White North (eh!) ourselves, so we have a unique perspective on what you need.
Some of the things that make it worthwhile to check us out…
1) We know CASL.
That's Canada's anti-spam law that comes into effect July 1 that's driving everyone crazy. If you do business in Canada and communicate with your customers via text or email, CASL applies to you. Are our U.S. competitors compliant with a law based in a foreign company? Who knows? Regardless, you still have to be! With our system, you don't to worry about being CASL compliant, because we handle all of that for you!
2) We use 5-digit, carrier registered short codes.
Our short codes are registered with the mobile carrier and we are regularly audited to ensure we meet the standards and best practices necessary to ensure the long term sustainability of SMS text message marketing as a viable medium.
3) We connect to a vast mobile network:
We connect with all the major carriers and their affiliates: Aliant, NorthernTel, TELUS, Bell, Rogers/Fido, Vidéotron, Mobilicity, SaskTel, Virgin Mobile, MTS,  Télébec, WIND Mobile.
4) We do not send any messages using the SMTP (vastly inferior email) protocol.
All our messages are sent via the vastly superior Short Message Peer-to-Peer Protocol (SMPP), which is the accepted industry protocol for sending SMS or text messages.
5) We are ALL business friendly.
Our tool and its interface is designed to be easily accessible to the most technology-averse business owners. Whether you operate a small "mom and pop" operation, or a multi-franchise national or regional brand with a team of tech people, you'll find our service easy to use and intuitive.
6) We're affordable.
Subscriptions start at US$34.99 +GST/HST per month and up. Who said mobile marketing isn't a cost effective solution?
7) We're flexible.
Prefer to market with a 10-digit long code? No problem. We can set you up. Do you manage a large national brand and need your own dedicated short code? We can do that too. Need a customized subscription plan? No problem.
8) We offer some pretty cool proprietary functionality.
Yes, we do. One of the reasons why the tools you'll find within the Local Text Marketers dashboard are so helpful and practical is because we know brick and mortar business too. We've owned and operated such businesses, so we know what you need on the ground. Some of our competitors offer some pretty cool features that have no practical business applicaton. This is the sort of thing we avoid. We create tools and functionality for one purpose only; to generate more business.
Some examples: Lead Generator™ (designed specifically for real estate agents and car dealers), Employee Incentive and Accountability™ module (for retail businesses with many employees and / or multiple franchises), Abuse Filter (to prevent the abuse of incentive based offers), Instant Alerts, and more!
9) We offer an unheard of 90-day unconditional money back offer.
None of our competitors do anything like this. Why do we? Well, it's the ultimate demonstration of confidence in our service. Plus, we know that if you use the service and put our recommendations into practice, you'll be so thrilled with the results, you'll become a customer for life. And if it does not? Well, if text message marketing doesn't work for you, we'd rather have your respect and goodwill than your money anyway.
10) We're committed to your success.
Yes, yes… we know. Everybody says this. Before they get your credit card. After that it's, "you're on your own." We're different. Really. And we'll do all we can to help you succeed.
Now that you know a little more about this, how about considering a "made in Canada" text marketing solution for your business? Give us a call at 800-378-8507 or sign up for a free trial today!