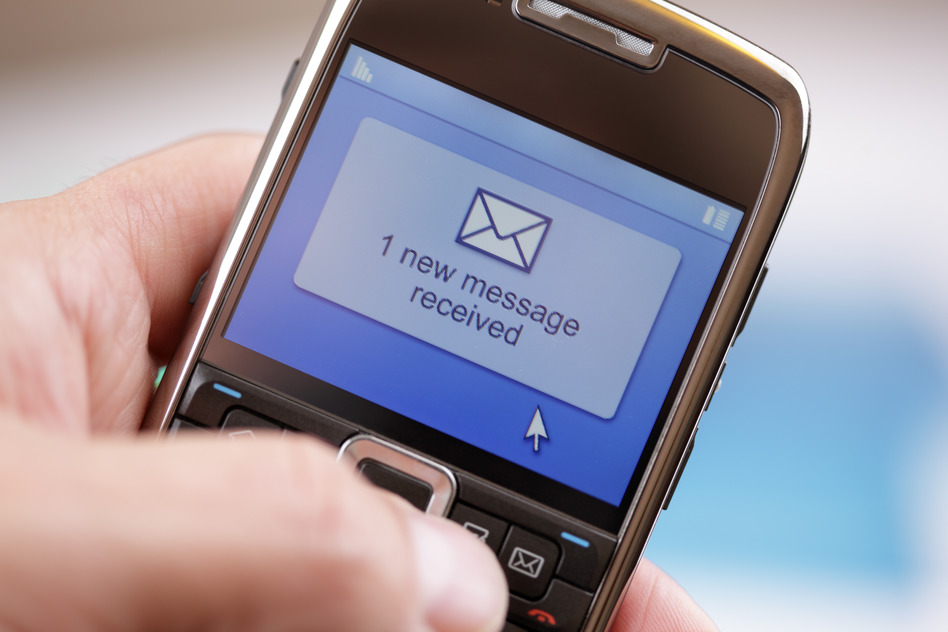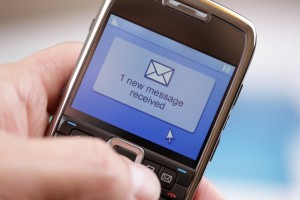 Text messages are limited by character length – 160 in the U.S., 136 in Canada.
Our system allows you to "string" multiple "texts" together, you can send out significantly longer communications if necessary. However, we always recommend you keep messages as short as possible – these will resonate the best with your customers and prospects.
That sometimes leads to business owners saying…
"What can I communicate with such few words?"
Actually, you'd be surprised what you can say once you strip away the excess language and descriptive text. Text messages work best as a short "calls to action." Other marketing mediums allow a lot of flexibility and the opportunity to be creative, but with texts, you need to be short and to the point.
For example, if you owned a garden center, your email newsletter might say…
Ahhh… spring. It's in the air. The birds are singing. The snow, at long last, is gone! The grass is starting to grow and it won't be long before it's time – time for gardening and planting and getting the yard looking its best! To celebrate the end of winter and the beginning of spring, Laney's Garden Center is offering a 10% instant discount on all purchases made this opening weekend, April 4-7! Huge selection in stock. Arrive early to avoid disappointment! See you there!
In a text message you would compress this down to…
Spring has arrived at Laneys! Exclusive sale this weekend, April 4-7. Get 10% off entire selection! (101 characters)
No beating around the bush. No adjectives. No adverbs. No metaphors. No interesting prose. Just a brief introduction and a simple call to action; we're having a sale. Here's the date. Here's what we are giving you. Come on by.
Bada-bing, bada-bang, bada-boom.
Simple. Concise. To the point.
Here's another variation…
Spring has arrived at Laneys! Big sale April 4-7. Get 10% off everything! Watch your mailbox for our flyer! (109 characters).
Now we're making sure our customers know about the sale, but we're offering them the ability to find out more by consulting the flyer we're sending out – this means they'll be looking for it, instead of tossing it immediastely into the trash.
Here are a few other examples of short, "call to action" type text messages…
Show this message Wednesday April 30 at any Amy's Widgtz to get 15% off all green Widgtz! (89 characters).
June 4 is free shake day! Show this msg at any Dairy Bar to receive a free junior sized shake (one per customer). (113 characters).
Use this coupon code (1546) to get BOGO on all potting soil in May! (67 characters!)
This weekend, we're having a MASSIVE sale. Everything is reduced. Watch your mailbox for our flyer! (99 characters).
We're having a customer appreciation contest! Win $1000's! Enroll today! Details at http://www.yourwebsite.com (110 characters).
Have you checked us out on FaceBook? Like us & join the conversation at https://www.facebook.com/yourFBpage (107 characters).
Don't miss our email newsletter out today. It's a killer. Not signed up? Go to http://www.yoursite.com/subscribe (112 characters)
Supplement King is pleased to introduce a brand new product: Nergy100. Stop in & grab a free sample today! (106 characters).
Gobble gobble. Thanksgiving is here! We've got plump fresh turkeys! Order yours today! (86 characters).
We've got beautiful pictures of our new designs up on Pinterest: Check them out: http://www.linktopins.com (106 characters).
Under-inflated tires are killing your gas mileage. We'll top them up for free! Stop in to Mike's garage today! (111 characters).
Did you know beef is a great source of iron & protein? Are you getting enough? We have the best steaks in town! (113 characters).
Ace Insurance: Severe weather (hail) forecast Tues, July 8. Park vehicles inside to avoid damage. (89 characters).
Our system includes a URL shortener so that your message doesn't get "eaten" up by long URLs. So the messages shown here would be considerably shorter if you were to use that element of our tool.
Moral of the story?
With a little creativity and a little practice, you'll find you can say a lot with very few characters.