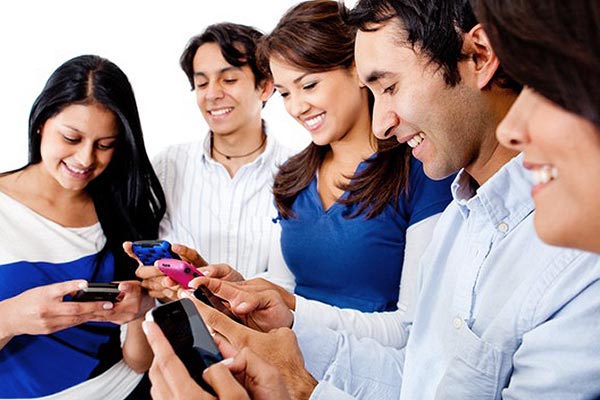 Broadcase Alerts to Customers with Mass Texting
Phones have become a fundamental aspect of our lives, especially in light of the invention of the smart phones, which offer incredible functionality and have expanded our ability to access information and communicate.
Heck, many people use their phones and use texting even while they are walking or eating. It is clear that phones will continue to play an integral part of society at large, and of people's individual lives.
With that said, it would be a shame not to try to capitalize on the proliferation of cell phone use by using mass texting as a marketing device. Given that the vast majority of people use phones, it is easier to have people both respond and react to text broadcast alerts than other mediums. Furthermore, you can send broadcast alerts, updates and more to your customers via mass texting. This is helpful in that you can spread your message widely, efficiently, and very quickly.
One other benefit of broadcasting messages through mass texting is that it is cheap and efficient. Broadcasting over television can be extremely expensive and burdensome; print broadcasting will only allow the message to proliferate slowly, and it is limited to those who read print media.
With mass texting, your broadcast can reach a large number of individuals quickly.
It should also be noted that broadcasting your messages with mass texts actually leads to greater consumer response than other more traditional methods.
One of the reasons why this is the case is the personal nature of a text message.
Text messages feel personal because they are personal; this is, after all, a familiar comfortable medium most people use regularly to communicate with family, friends, co-workers, colleagues and contacts. When your business connects in the same way, you appear as a trusted friend, not someone trying to sell something.
The need to have a more personalized broadcasting experience is characteristic of the 21st century.
Spam and other intrusive broadcast methods often result in the customers tuning out or becoming annoyed; e-mail systems have become quite adept at blocking spam-type mail. For this reason, such messages are often ignored. With text messages on the other hand, customers attain a more individual experience, and, since these messages are also short and easily consumed, they see and respond to these advertising methods more frequently.
In short, broadcasting alerts to customers with mass texting is a smart, easily implemented and extremely affordable marketing strategy your business should adopt today, if not sooner.

Yes, I'm ready to start my "no credit card required" free trial today!