Messaging opt-in lists of customers with mass text communications is one of the hottest and most effective marketing methods in business today.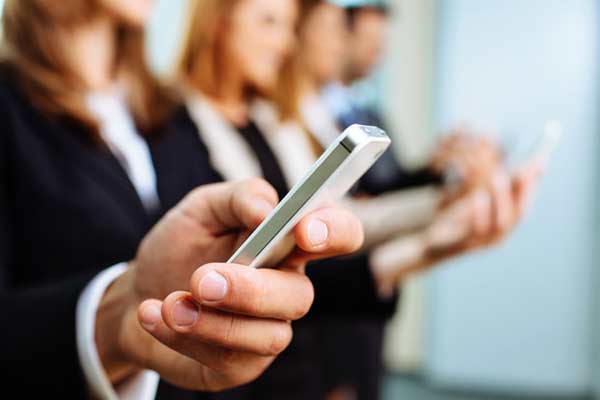 More than 6 billion people in the world have cell phones, and even the people who have limited plans usually have unlimited SMS abilities. A customer is much more likely to read a text message than she is likely to read respond to an email (on average, only 27% of emails are opened and read compared to 99% of text messages).
They are likely to share a text message with friends and family members if the message contains something beneficial. Businesses can take advantage of the worldwide cell phone consumer base by implementing opt-in technology for mass text communications.
How Does Opt-In Strategy Work?
The opt-in strategy is quite simple. A business offers consumers the opportunity to join an opt-in list, usually in exchange for a coupon, discount, or special offer. It may introduce the option to customers by including it on in-store promotional material, printed advertising, or embedded the option into the company's website. Respectful businesses never use underhanded tactics to get their customers to sign up for the lists. Instead, they provide customers good reasons to sign up for their service.
Why the Opt In Message Strategy Works for Mass Communications
The business provides their customers with a keyword that they can text to a specified long code or short code from their mobile phones. Once they send the keyword, the software system automatically confirms their subscription with a double opt in process, then signs them up to receive information from the provider. The information may include upcoming promotions, sales dates, coupons and more. The messages may include links to a company survey that can help the organization gain perspective on consumer needs.
Many benefits can come from investing in such a service. SMS marketing can increase customer numbers, sales numbers and retention. It can keep longstanding customers interested in the products and services, as well. Smart modern businesses will want to invest in building an opt in mass texting list because it can produce amazing results.
How to Get Started With Mass Text Messaging
Any business can get started with mass text communications and building opt in lists of customers in minutes – seriously. After all, you don't have to develop anything yourself (like you would if you were promoting an app).
The first step is connecting with a reliable firm that has experience and success in the field of mobile marketing and choosing an appropriate package. Your business can then experiment with the software and the platform to measure how it affects day to day sales performance.
Any modern business, big or small, can grow bessaging opt-in lists of customers with mass text communications.

Yes, I'm ready to start my "no credit card required" free trial today!