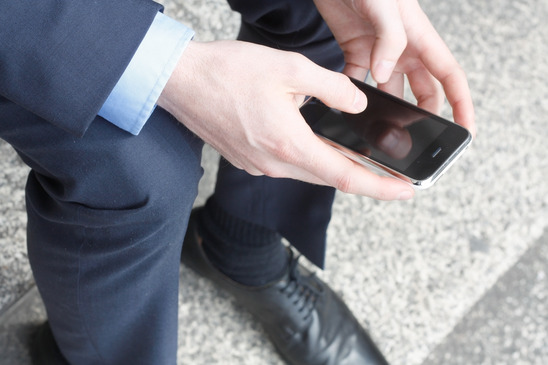 Reach Groups of Customers with Mass Texting Campaigns
Many customers want to receive updates and notifications from their favorite companies. In this modern era, one way customers can do this is to sign up for text message alerts. This is the quickest and easiest way to get the kind of information that they desire – coupons, alerts, discounts, notifications of special sales events, and so on.
Since they almost always have their cell phones within arm's reach, they can immediately see the latest updates are from the companies that they actually care about.
As a business owner, this means that to reach groups of customers effectively and efficiently you need to consider mass texting campaigns.
Cell Phones are Your Customer's Link to the World!
More and more, people's main communication hub is their mobile device, and delivering a message to their cell phones allows you to reach groups of customers who have qualified themselves as being highly targeted and extremely interested in your offerings. That's because mass texting campaigns can only be sent to people who have opted-into the program, or have provided permission in some way.
Additionally, the majority of your customers – almost 90% of them – send receive and receive text messages on their phones all the time these days, so they're comfortable with the technology. As such, your mass texting campaigns will "feel" quite comfortable to them.
Plus, this is where your customers are most engaged.
After all, studies show that the average person checks her phone 110 times per day, and over 90% of people have their phones within arm's reach 14 hours out of every day.
And, if that were not enough, a large percentage of people take their phones to bed with them, so they don't ever miss a message.
Essentially, if you want your marketing to reach groups of customers where they are most engaged, then mass texting campaigns are worth investigating.
Small businesses of all kinds are huge benefactors of this type of marketing.
Mass Texting Campaigns Reduce Overall Ad Spend
Mass texting campaigns are extremely affordable and efficient – no longer does one need to rely entirely expensive "spray and pray" advertising like print, radio and T.V.
Text messages are also not yet perceived as advertising, so communications sent via mass texting seems more personal to your customers. Personal "feeling" messages build relationships, rapport and most importantly, brand loyalty.
What Sort of Messages are Best?
Short, powerful and compelling calls to action.
Deals and discounts.
Coupons and exclusive offers.
These are the sorts of things that should be promoted via text messages. After all, your customer wants to save money and feel like s/he's getting a deal. These are the types of offers that bring customers throught the door. And reaching them about them via their cell phones means that they can respond immediately.

Yes, I'm ready to start my "no credit card required" free trial today!