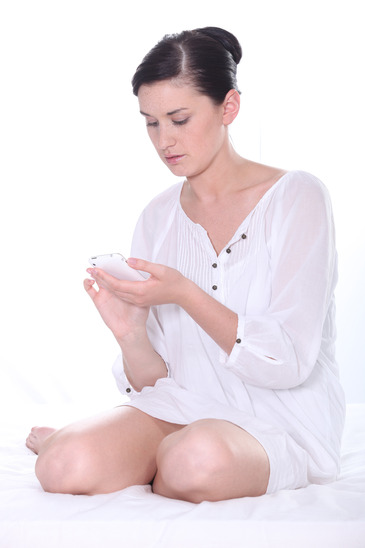 Send Customer Alerts with a Quality Texting Service
Mobile marketing is great for building maintaining customer relationships. Any business that needs to connect effectively with their audiences can benefit hugely by sending customer alerts with a texting service.
Essentially, these services are used to easily send mass text messages to a large base of customers – usually with a few clicks. The business can send messages to an established client base (if they have the appropriate permission to do so according to your country's spam laws), or the customers may subscribe to the service on their own.
Customer alerts are often activated when the customer sends a specific text message to the business.
There is often some incentive involved (i.e., to get weekely updates on your phone and receive an instant coupon for 20% off text SHOE to 48796).
Sending customer alerts can have a lot of benefits for a business.
The alerts make it easy to touch base with customers where they are most engaged. Texting services relatively inexpensive ways of communicating with customers, and a very simple way to get involved in the mobile marketing space.
Texting is also much more effctive than email because first of all, a text message takes mere seconds to read and digest (as opposed to an email) and second, most people have their phone on hand every hour of the day.
A recent study found that the average person checks their phone 110 times per day.
Many businesses are focusing more on mobile marketing because it outperforms other digital mediums like email and social media. Some businesses like to combine mobile alerts with online marketing campaigns for maximum effectiveness.
Alerts Content Will Vary According to your Industry
The type of business that you operate will determine the kinds of alerts that you send. Retailers can send out timely alerts can be sent to notify customers about new sales, products or services that are being offered.
Restaurants can use text message marketing to give out mobile coupons to ensure first time and return visits. Mobile is a very easy way to gain customer interest because there is very little obligation involved.
Realtors may send contacts updates on new listings in their price range. A massage therapist or chiropractor might notify clients of their upcoming appointments.
There really are no ends to the opportunities that a good texting service makes available, and best of all, the fact that these services are extremely affordable, means there's no financial barrier to jumping on the mobile marketing bandwagon… regardless of the size of your business.

Yes, I'm ready to start my "no credit card required" free trial today!