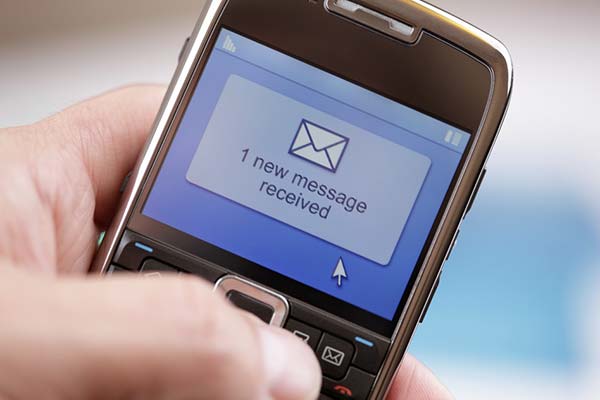 How To Send Reminders to Groups of Contacts with Texting Campaigns
Marketing campaigns must change to suit the needs of your customer base, and today, your customers are married to their smartphones. In fact, most customers have their cell phones and mobile devices on them at all times (91% have their phones within arm's reach 14 hours out of every day), and free texting plans are more common than ever.
People are comfortable sending and receiving text messages, so it's a good idea to use text messages to communicate with your customers.
Sending alerts, sales messages or reminders to groups of your contacts is easiest done via a texting campaign, which ensures your customers will receive a notification on their phones of your events.
#1: Create Groups
You may use your texting platform to send texts to groups of customers that you have arranged in advance. Incoming subscription data can be modified to organize your customers into groups that make sense for your business, allowing you to message these groups with text reminders independent of others in your database.
Your groups will be notified at the perfect time determined by you, and you may send update reminders during the day for continuing events. You may want to send your contacts reminders about sales events, provide updates during a current event and alerts about special offers.
#2: Send Your Texting Campaigns to Contacts At The Touch Of A Button
A good texting platform will allow you to send or schedule texts whenever you like. You may send your texts immediately after creating them, or you can use the scheduling system to send at a certain time and date and even time zone. The platform sends the messages at the appointed time, leaving you to be off doing other work when the texts are sent.
This sort of marketing takes only seconds to complete, and allows that the messages are sent when you are completing other tasks. Your business cannot run efficiently without you, and this flexibility for scheduling your campaigns allows you to create the messaging for your texting campaigns after business hours or whenever it's convenient.
#3: Compelling, Value-Focused Texting is Key!
99% of text messages are opened and read… most within 3 minutes. But to get the most from any of your campaigns, your messaging must be compelling and provide real value to your contacts.
What's value?
It could be…
An exclusive offer for mobile subscribers.
A coupon or discount.
An early notification of a sale.
An notice that a populart, fast selling item is back in stock
… and so on.
Always delivering value means your customers won't unsubscribe from your service. When new reminders show up, they're eager to check them out, because they know there's something "in it for them!"
You must create a precedent that makes your customers excited to hear from you every week or so.
If you send consistent reminders and alerts, your customers will return to your place of business more often. Remember, simple text alerts take much, much less time to review and "digest" than a series of emails. Your customers can also re-check their messages at any time.
Send a new string of reminders to your contacts for new sales events and so on, and enjoy the convenience of using texting campaigns to keep your customers updated with relative ease.

Yes, I'm ready to start my "no credit card required" free trial today!