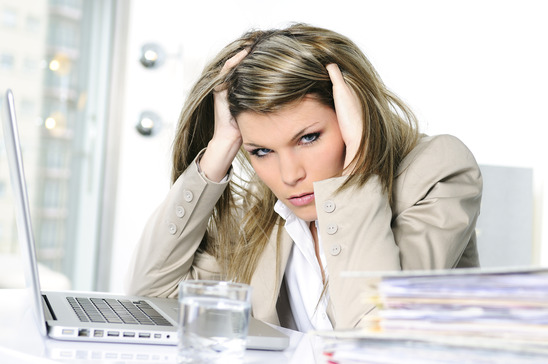 Managing a successful small business is tough.
Getting one up and running without any "hitches" is even tougher.
While being your own boss can be both invigorating and liberating, it can also be scary as "you-know-what"; relying entirely on your own wits to put food on the table can be awfully stressful at times. However, you can reduce your stress levels considerably by making sure you have the following in place before you get started. And…
… If you're already started, that's OK too. You can still use this list to make your life easier. So with no further delay, I am happy to present you with…
The 31 Essential Business Resources For Local Small Business Owners
1. A Lawyer / Attorney:
Although you may not necessarily need one to start a business, rest assured that somewhere along the way you will need the services of an attorney. Having an attorney help business owners set up their legal structure, is a plus, but not mandatory. However, if thinking in terms of a partnership, it becomes imperative to have an attorney draw up a formal agreement.
2. A CPA or Business Savvy Bookkeeper:
Working with you to help you understand your growth strategy, an accountant may also help keep you out of troubled waters tax-wise. Having Quickens software just won't do in this case.
Helping you organize a structure that fits your overall tax picture, an accountant is crucially important in determining the details of federal, state/provincial and perhaps local tax requirements.
This being said, a small business doesn't necessarily need an accountant on a full-time basis, however, consistent communication with an accountant is recommended, especially at the start.
3. A Mentor:
Few business people can carry the responsibilities of running a business alone. Learning how to advertise, retain customers, delegate tasks and chores to others is a must in running a business – even a startup, and these are skills you may not have. A mentor can help you past the sticking points.
4. A Web Site With An Interactive Platform:
Today, with almost 90% of people starting their searches for local businesses at a search engine, your web site can no longer be a glorified business card. Your web site is today an essential resource that can convert "tire kickers" into visitors and then buyers.
There are resources that will help you create your own (WordPress, Site Build It!), although you may prefer to delegate that to a competent designer. What you definitely do need, however, is an easy to use platform where you can make simple updates yourself, quickly, without having to request a rush job from your developer (and the $100 fee that goes along withy it).
There are many excellent easy-to-do web design platforms, including WordPress and Shopify that facilitate creating one's own web site and e-commerce site if you are so inclined.
5. Basic Knowledge Of The Internet:
Whether it's knowing something so basic as how to send an email, updating your social media platforms or having an associated business blog, being Internet savvy is a must today for any business person.
6. A Web Site Developer:
Even if you opt to design your own web site with professional template, it always pays to have access to a web developer who can make complicated customizations you may not be able to handle on your own.
7. Access To Funding:
Whether it's securing funds through a credit card line-of-credit or through angel investors, you cannot grow a business without capital funding for the first five years of a business.
8. Outsourced Staff or Virtual Assistants:
Today, some businesses have reduce costs significantly by hiring an outsourced staff from other countries such as India or other Asian nations. If not, another recourse is to hire virtual assistants who are generally self-employed, work from a home office and offer professional administrative, technical or creative assistance to clients. We have a more detailed discussion on outsourcing to the Philippines here!
9. A Business Plan:
The primary thing that any investor looks at is a business plan. What's the strategy for growing the business through its various stages; or what are an owner's projections for short-term, medium-term and long-term return on investments(ROI)? All these are questions that any investor needs answered before monies are put into a business.
10. Marketing Research:
No matter how minimal it is, marketing research must be undertaken for business to succeed. Questions as to just who are the customers; what are their needs; and who is the competition are all answered through market research evaluations. If you haven't done so, I highly recommend you create a customer avatar!
11. Networking Groups:
A successful business depends on building trusted relationships; moreover, it is contingent on knowing how to leverage relationships in meeting new prospects and connections. This is best done through organizations like the Chamber of Commerce, Business Networking Organizations, professional gatherings, conventions and social gatherings.
12. Community Involvement:
Any business is part of some community. As such, it behooves a business to become involved in sports events, civil organizations, professional guilds or simply be a local Boy Scouts sponsor.
Let the community know you appreciate them and want to invest in it.
13. Access to Government & 3rd Party Information Sites:
Government provided small business "how to" web sites are a treasury of resource materials for business people at all stages of development.
14. An Objective Third Party:
Having an un-biased perspective of your business and its dealings is vitally important in today's business climate. Your mentor can help with this, really close friends, or even a mystery shopper.
15. Time Management Tools:
Every business owner needs to be able to track their time, keep abreast of invoicing clients and manage their accounts more productively. Be it by using a simple Day-Timer planner or some other tool, don't waste either time or money by not implementing time management to some degree.
16. A Plan B:
When one's business plan falters or goes astray, it's important that you have a backup plan in place. Think downsizing or re-structuring as possible viable options.
17. Space To Unwind and Hangout:
Part of a successful business mindset is knowing that an owner, or employees, needs to take a break during the course of the day. Be it in a coffee-room away from the hustle and bustle or in a secluded spot on a rooftop, getting away from it all will provide the opportunity to come back to work re-energized and refocused.
18. Access to Online Learning Resources:
The Internet is stuffed full of online training courses, many of which are free. Sites such as Future Learn and Skilledup offer wonderful resources on everything from creative design and technology to modern-day business applications.
19. Passion:
You are your greatest salesperson, and being passionate about your product, business or services are your greatest advertisements.
20. Effort:
Every bit of time, money and work you put into a business are the seeds of success you build into your enterprise. Continued effort translates into momentum which cannot be stopped once implemented.
21. Knowledge and Understanding:
Knowing where to get extra insight and help is the most important strategy a business owner can have. Having the wisdom to know what to do with all the accumulated knowledge and understanding is even more important. Navigating today's vast information highway known as the Internet is an excellent starting place.
22. Access to Technology:
There's no business that won't benefit from understanding the technologies that are available and used in his particular market by consumers and competitors as well.
23. Established Priorities:
Starting from the top of a "to-do" list and going down the list are one of the foremost things taught in time management. Be it at home or in a business site, priorities must be set and completed if productivity is to be achieved. That being said, time management, freeing up time and setting priorities often overlap each other.
24. Familiarity With Federal, State/Provincial and Local Laws:
Not knowing the law and complying with it, either through ignorance or negligence, is tantamount to bringing your business to a screeching halt or having it potentially ruined.
Zoning regulations, licensing requirements, employee tax laws, environmental laws and myriads of other regulations need to be always on a business owner's mind. An attorney is a good source of information for these things.
25. A Base Station:
In order to devise a strategy and re-group if need be, a work-space away from the noise and distractions that works well for you is first necessary.
26. Access to Small Business Grants:
If financing is needed for your business, some business grants are available through provincial/state and local programs, nonprofit organizations and educational institutions. Sometimes, matching funds are required as the grant amount varies with each business and each grantor.
27. Angel Investors:
A wealthy professional, such as an attorney, accountant or even a physician, may have disposable capital to invest in a business start-up, usually for a percentage of the business's equity. Networking can produce angel investors; however, mostly they come as connections are developed. There are even places you can find them online, like AngelsDen.com and Angel.co.
28. Smart Advertising Startegy:
Because of different shifts undergone by traditional advertising methods, it no longer proves as profitable for a business to place an ad in a local newspaper, magazine or to sponsor a TV program. However, word-of-mouth recommendations from satisfied customers remain the most effective form of advertising–and the least expensive as well.
29. Banking Relationships:
Building a relationship with your business banker right from the start is of utmost importance. Doing so will ensure that if a problem arises in the future, the business banker will already know who you are, what the business is all about and what financial plan best suits your needs… and the bank's needs as well.
30. A "Personal" Release:
Whether it's yoga, Tai Chi, walking or going to the gym, no business can succeed on its own without having a healthy soul and spirit residing in a business owner's being. Always make reading or hearing something inspirational on a daily basis an integral part of any business strategy.
31. A Credible SEO (Search Engine Optimization) Expert.
Your web developer may be a credible SEO expert, but since SEO is such a highly specialized field, it is more than likely not the case. Search engine optimization expertise is much different than being a web site designer. Any business person wants their business posted as high up on a search engine's results page as possible, where the business is more likely to be seen first by web surfers.
This is what an SEO expert works to accomplish.