If you've ever gritted your teeth in frustration…
…as a customer cuts you off in the middle of a discussion to grab his/her phone and check an in-coming text message, let me tell you… I've been there, done that, bought the t-shirt.
Now hold that thought.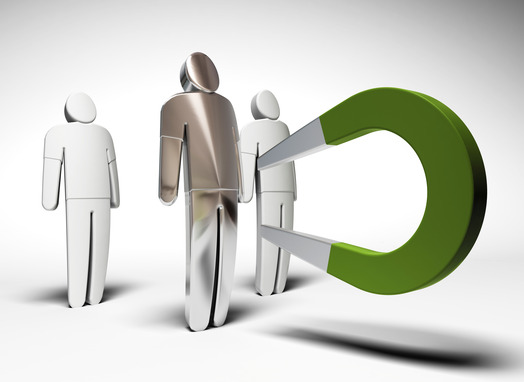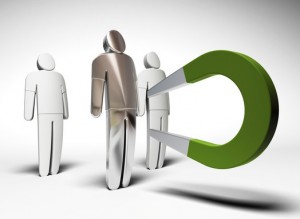 I want you to look past your irritation for just a moment to recognize the magnetic pull that phone has over its "owner."
Next…
I want you to imagine just how powerful it would be if your customer was stopping in his/her tracks to check on YOUR incoming text message.
Uh huh.
Now you're starting to grasp the sheer power of text message marketing for business.
Any business.
Your business.
With that said, let's dig a little deeper and look at 7 reasons why text message marketing rocks for your small business!
1. It's where your customers are most engaged!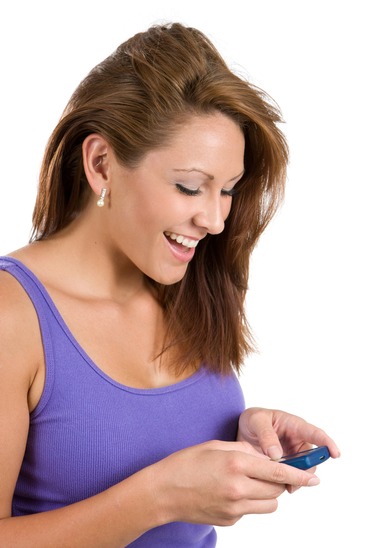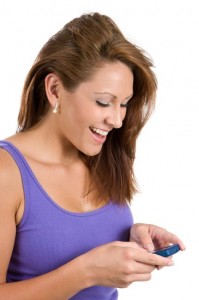 Cell phones aren't just for teenagers and college students anymore. Recent data from Pew Internet indicates almost 95% of people between the ages of 18-49 own a cell phone.
Further studies show that 91% of American's have their cell phones within arm's reach 14 hours out of every day.
Want to reach your audience?
The way to do it is through their cell phones and mobile devices.
2. It's easily managed and affordable.
Think you need the budget of a Forbes 500 company to use text-based mobile marketing solution for your business?
Think again.
A self-managed small business friendly service like ours starts at under $40/month.
Plus, it's built for the "non-technically savvy" so that anyone can tap into this opportunity, regardless of their technical abilities.
3. People Actually Read Text Messages.
99% of text messages are opened and read. The vast majority within 3 minutes of being sent.
In comparison…
The industry average "open rate" for email newsletters is 27% ("open rate" is the number of emails that are opened and read by your audience). That means 73% of your customers are not seeing/reading or receiving messages sent via email.
On average, a mere 2-6% of your business' Facebook fans are being exposed to your updates. Customer engagement for businesses on Facebook is SO poor, that it spurred Nate Elliott, vice president and principal analyst at Forrester Research (THE research authority) to suggest – after the release a recent research paper, "Social Relationship Strategies that Work" – that business owners "stop making Facebook the center of your relationship marketing efforts." It's also the basis of our article, "4 Reasons why Facebook Sucks for Small Business."
4. It's a comfortable, familiar technology.
Nearly 90% of your audience uses text messaging regularly and is comfortable with the technology.
Why is this important?
For any technology-based solution to gain widespread traction with your audience, it needs to be both unintimidating and familiar.
Text messaging is.
This is one of the BIG reasons why texting is preferred over "apps" by many people as the means to stay connected with trusted merchants and retailers.
5. It works with phones long considered obsolete.
Your customer does not need an $800 iPhone or the newest version of this or that to receive text messages.
She doesn't need specialized applications, or the ability download and install software to do so.
This is critical for easy, mass implementation by your customers, clients and prospects. In fact…
The more difficult it is to access a technology, the more barriers to easy implementation there are – this is another reason why text messaging is so much better for small businesses than mobile apps.
In short, unless your customer is using a Maxwell Smart-style shoe phone from the 80's, she doesn't need to do anything extra to receive your texts.
6. Text Message Marketing make You More Money!
Text messages get great resonse rates – for example, mobile coupons receive 10x higher redemption rates than print coupons! This makes text message marketing a great channel for customer retention!
7. Your Customers and Contacts Often Prefer Short Messages!
The reason why email open rates are so low is not because subscribers have no interest in the content. The vast majority of these people subscribed to receive these newsletters, so that's not it. So what is?
Simple… time.
Email newsletter take time to read. It requires a commitment. And because your contact receives so many emails daily, she has to prioritize which ones she opens.
Text messages, on the other hand, suit your customer`s busy lifestyle better. They're less intrusive, take seconds to read and digest, and accordingly require minimal commitment or investment.
That works for you!
*BOTTOM LINE* Text Message Marketing Works:
And it works gangbusters… for any business that has customers with cell phones (*which pretty means ALL businesses).
It's a no-brainer for any business owner who is tired of competing with everyone and their dog to try to get her message in front of the same people. It's ideal for anyone tired of expensive print, radio, and T.V. campaigns that offer no gaurantee of success.
So, what are you waiting for? Isn't it time you capitalized on the power of mobile for your business?
Grab our Beginner's Guide to SMS/Text marketing just below to learn more about how you can use the mobile "channel" to boost your profitability today!
Ready to make the leap now? Try our risk free, "no credit card required" free trial today, click here!
Already tried the free trial? Why not upgrade your account and get started marketing with text today!