6 Simple Steps for a Winning SMS/Text Message Marketing Campaign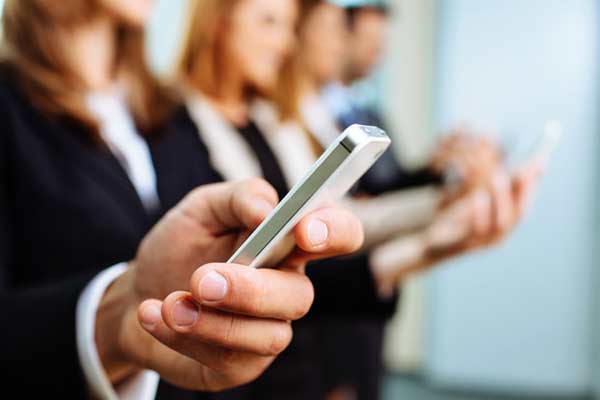 The key to whether your first SMS marketing campaign is a success or a failure is directly tied to your initial planning. As they say…
Fail to plan, and you plan to fail. 
While marketing with text messages is without a doubt the most potent type of advertising you can do, getting your program successfully off the ground is going to depend how effectively you implement the following 5 steps…
Step 1. Craft Your Irresistible Offer!
OK, time for a reality check.
No one in their their right mind is going to hand their cell phone number over to you and say, "here, go ahead, bombard me with your advertising."
I hate to say it, but unless you can give your customers and prospects a very good reason for doing so, no one is going to subscribe to receive marketing messages from you.
You have to GIVE something to your customers in exchange for the right and privilege of gaining access to their phones.
Getting this right is critical to your text marketing success.
So what will your offer be?
Ultimately, it will depend on the nature of your business. It could be a freebie or a gift, exclusive access to a special product or service, or it could be a coupon for an discount. I'd recommend keeping it simple – a discount almost always works. They're easy to implement and redeem, and your customers appreciate them.
Don't skimp out  here – be generous.
Moreso than you normally would.
By getting your customers to subscribe, you're going to be able to say "good bye" to those outrageously priced traditional advertising options and deliver your marketing messages right into your customers' hands, where they'll never be missed or ignored again.
There's massive value in this, so if it costs you a little more out of pocket to get your customers on board, don't worry; you'll recoup your costs soon enough.
Don't be afraid to experiment with your offer to see what "resonates" with your audience the best.
Step 2. Define Your Publishing Frequency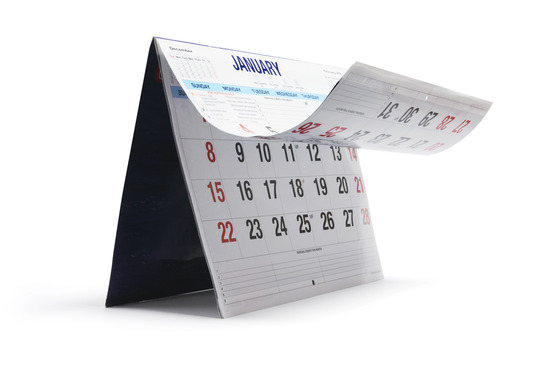 This step is pretty simple; clearly define how often your customer can expect to hear from you.
Because I can guarantee you that one of the first questions that's going to pop into your customer's head is "if I sign up, how often are you going to text me?"
She may be interested in receiving your offers once every week or two, but she is deathly afraid of being on the receiving end of text message spam, which is 100 times more annoying and intrusive than email spam.
So answer that question, and be clear about it; "you can expect to receive one short message from us every two weeks."
For most business, once every week or two is plenty. Don't overdo it.
And most importantly…
Stick to your schedule religiously.
Yes, even when you start out and don't have a ton of subscribers it's important that the subscribers that you do have hear from you regularly, so they don't forget who you are.
After you craft your irresistible offer, most of the other steps are about jumping into the conversation that's happening in your customer's head, and answering her questions before they have a chance to plant a seed of doubt.
 Step 3. Eliminate ALL Other Concerns
Take off your business owner's hat here for a moment, and put on your customer's hat.
If a merchant asks you to subscribe to an SMS list, what questions immediately pop into your head?
Is my contact data secure?
Will be it be shared or sold to 3rd parties?
Does this service cost me anything?
Addressing these concerns front and center is critical to ensuring your customer feels secure and comfortable participating in your program.
Arguably the "cost" question is answered by the standard carrier mandated disclaimer which by rights should be included in any promotional call to action messages you display. It looks like this…
"Message & data rates may apply. Maximum 4 messages/month. To stop reply STOP, for help, reply Help."
Unfortunately, this disclaimer is unlikely to make your customer feel warm and fuzzy, especially since the "message & data rates may apply" part isn't exactly clear.
So it's your job to ensure that your customers understand that there are no charges to participate in the service, short of whatever charges their mobile carrier levies to send and receive simple text messages. In other words…
If text messaging is free on their mobile plans, then the service is free. If, on the other hand, they pay a penny for every text they either send or receive, they'll pay the same amount to receive messages from your service.
There are no additional charges, in other words.
As for privacy, I always recommend you clearly state this in your promotional material; your contact data is secure and never sold or shared with 3rd parties.
Step 4: Emphasize the "Opt Out."
By this I mean it's important that you make sure your customer understands that she controls the experience and can unsubscribe from your SMS marketing list at any time.
That's right; she needs to know that any time she is unhappy with your service, she can stop it instantly by replying to any message you send with the word, "stop."
Some business owners get a little nervous when I mention this and ask a very reasonable question…
"Why would I want to emphasize to the customer that she can unsubscribe at any time when that's the last thing that I want her to do?"
The answer?
Once she's on your list, you're going to be 100% focused on delivering valuable content that serves her needs and you'll never publish more often than advertised, and as a result, she'll have absolutely no reason to do so. But until she's actually ON your list, it's important you work super hard to eliminate any potential argument she has for subscribing, and the easiest way to do that is to "emphasize the opt out."
Make sense?
Step 5: Promote Your SMS Marketing Service (Sell the Benefits!)
Now that your irresistible offer has been crafted and you've addressed all of your customers' concerns, it's time to promote your service to your customers.
And yes, you really have to promote it.
One lonely sign posted in your business that says…
"Join our SMS list now and receive a 10% instant coupon!"
… is not going to do much of anything, I'm afraid. Your customers are exposed to over 600,000 marketing messages per year, and one other piece of paper asking them to do something is going to be completely ignored.
That means both you and your staff have to make a concerted effort in doing so – perhaps at the checkout, or perhaps by introducing them to the service while they are browsing. That also means you'll have clearly define the benefits of your program.
Some possibilities…
Receive immediate access to your irresistible offer (coupon, discount, freebie, etc). This allows you to mention, "oh, were you interested in saving 10% off your order today?" You'll receive a coupon for an instant discount when you subscribe to your VIP text messaging service.
Access to exclusive offers not available through any other communication channel.
Convenience factor: Instant notifications of valuable promotions and sales offers via text messages they don't miss is real benefit to your customers.
Early bird notifications: Get access to limited supply inventory and or sale promotions before anyone else
Just remember… if you can't define a benefit, it's likely your customers won't see one either.
So sell – really sell – the value of the program.
Step 6: Deliver Value in Your Messaging
The ground work is set up.
You've got everything in place.
Now it's all about your messaging. It has to deliver value.
What's "value" exactly?
Well, it's tough for me to define what "value" is for your business, since I don't know anything about it.
What I do recommend is that you try to step away from your role as a business owner or manager, and try to imagine how your customer feels, and ask yourself…
"What would her expectations be from our messaging?"
And…
"What could we send her every week that would make her happy?"
The last thing you want is for your customer to unsubscribe from your list. Messaging too often or sending messages that offer little value is the surefire way to make this happen.
For retail businesses, this is often a coupon or a discount.
For example, I'm subscribed to Old Navy's Canadian SMS text messaging program (I love Old Navy because as a guy who's lifted weights for over 20 years, it's hard to find pants that fit, and their loose fit jeans and casual pants are awesome!) and once every week, they send me a text highlighting what's on sale for the next week.
I scan it and see if there's anything of interest. If there's an opportunity to save on those jeans or casual pants, off I go to Old Navy. Pretty simple really.
The other thing I would suggest you do to find out how to best deliver value to your clients is to ask them.
If you have an email newsletter, send out a message asking them to fill out a short survey (giving them a discount for doing so will give you many more people participating) where you ask them what they would find most value from an SMS list.
Free online tools like SurveyMonkey.com make putting together simple surveys easy as pie!
If you have a smaller local business, you can hand out surveys (again I recommend you offer an incentive for filling it in) or simply ask your best customers what would offer value to them.
Then, simply listen to what they say.
Summary
Clearly, there are huge benefits to being able to deliver your marketing messages directly onto your customers' cell phones. But in order to do so, they have to subscribe to your service first. Taking the time to create an irresistible benefit and then addressing their potential issues up front and center will go a long way to the building the foundation of a successful promotional service.
Now that you're ready to start your own SMS marketing service, click here to check out which of our 3 services is right for your business!