Click to start your free trial!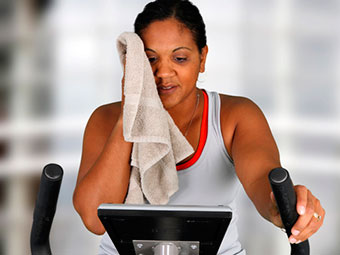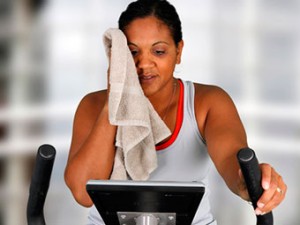 Gyms, fitness & wellness centers, health clubs, athletic centers and health spas of all sorts are perfect candidates to capitalize on the incredible power of text message marketing to boost profits, lower attrition rates and cultivate meaningful relationships with your customer base!
Here are 7 reasons why your fitness or health club should be jumping all over this opportunity…
1. It boosts engagement and lowers attrition rates:
If you own any sort of health club, you know that its a huge challenge to keep your "non-diehard" members motivated and renewing their memberships month after month. Text message marketing is a great way to boost engagement and community, two things that vastly reduce attrition rates.
This can be accomplished by delivering regular, helpful, and benefit-packed text messages to your current customer base.
Such follow ups can be used to…
Encourage participation in regular classes (i.e., spin class, Zumba, hot yoga, Pilates, Tai chi, aerobics, prenatal classes, etc.).
Introduce customers to programs and services of which they were unaware.
Notify members of new programs and services.
Provide motivational and inspirational messages.
Share motivational success stories.
Encourage members to continue to attain their goals.
Address common barriers to weight loss.
Boost morale.
Deliver helpful diet, training and exercise tips to ensure customers are more likely to achieve their goals.
Update members about cancellations, re-scheduling, special guest trainers, and so on.
Provide incentive-based discounts on membership fees, personal training sessions, gym wear, supplements, and so on.
Such messages…
Encourage engagement and participation.
Enhance brand loyalty.
Provide the customer with a convenient way to stay connected.
Increase the likelihood the customer attains his or her goals, and ultimately, maintains a fit and healthy lifestyle over the long run.
2. Your customers will actually SEE your messages and offers:
As a smart business owner, there is no doubt that you're already taking steps to reduce attrition rates. The problem is that the digital mediums you are using to stay in touch with your customers aren't working so well…
The industry average open rate for email newsletters (i.e., the percentage of your email newsletters that are actually opened and read) is 27%. That means you're not reaching 73% of your audience via email.
Only 2-6% of your business' Facebook fans are being exposed to your posts and updates. That's 94-98% of your audience that's not!
If you're using an app, how many installs have you got? How many of the people who have installed your app actually use it, or have push notifications disabled? (60% disable notifications, on average). What percentage of your audience are you actually connecting with? Most businesses will have a really tough time getting any traction with a mobile app; here's why!
A Pew Internet study showed that approximately 5-10% of cell phone owners use Twitter regularly, and over 70% of "tweets" are ignored.
On the other hand…
Over 95% of text messages are opened and read, usually within a couple of minutes*.
91% of North Americans have their phones within arm's reach 91% of the time.
95% of people between the ages of 18-46 own a cell phone.
Almost 90% of people use texting regularly.
3. It's affordable and efficient:
A subscription on our service can be had for as little as $34.99/month. More robust subscriptions can cost $70-$100 per month. Pretty reasonable, when you compare it to the costs of traditional advertising options or app development. And with text message marketing, you never waste your money sending your promotions to unqualified individuals, which improves your advertising efficiency.
4. It's a convenient, familiar medium:
For any technology-based solution to be effective, it needs to be friendly, comfortable, and non-intimidating.
It also needs to be easily accessible.
This describes texting to a "T".

Almost 90% of cell phone owners use texting on a regular basis.
More complicated mobile solutions – like mobile apps for example – require smartphones, data plans (i.e., Internet access), a fairly savvy user who's familiar with installing and using apps, and on and on. There are other problems with apps that make them less than ideal for most businesses…
60% of users opt out of push notifications.
26% of apps are only used once.
Users eventually delete 90% of downloaded apps.
68% of users have more apps installed than they currently need.
There are over 1 million apps available for each of the Android and iOS platform. The competition for a "slot" on your customer's smartphone is fierce, and unless you have something incredible that no one else does, you will have a really hard time keeping users engaged.
5. It's low tech:
Even phones long thought to be obsolete can receive simple text messages.
Fact is, your customers don't a new smart phone, they don't need a data plan (the ability to access the Internet) and they don't need a specific OS (operating system).
In other words, you can easily access almost 100% of your phone carrying customers with text messages without requiring any additional actions on their part.
6. It leverages your current advertising campaigns:
Integrating a text-based call to action (i.e., text "FIT" to 41932 to get a free week trial at any of our fitness centers") into any of your current advertising campaigns allows your audience the ability to respond instantly to your offer – which, of course, will increase the likelihood that they do so (remember that most people's phones are always within arms' length).
7. It's user-friendly.
The Local Text Marketers'™ service allows you to connect directly to your customers' phones with text messages; a simple, familiar technology they are comfortable with and use daily.
It is simple and easy to use.
There is no long learning curve, no extended training period. You can easily manage the service yourself, or assign a staff member to do so.
The easiest way to learn more about this opportunity is to sign up for our 14-day free trial, jump right in and get your hands dirty.
And no… no credit card is required.
The are no restrictons to the service.
No "catches". No "gotchas." And most importantly…
No risk!
Try the service for two weeks on us. If you like it – great! We'd love to have you as a customer! If not…
We'll part as friends.


Click to start your free trial!
Have questions? Call us at 800-378-8507 or drop us a line here. Want us to manage the service for you? We can do that too! Have a look at our managed services!
*Sources: Pew Research Center, NielsenWire, Wireless Quick Facts (CTIA), ComScore, Network World, Morgan Stanley