Two Way Text SMS Communication Coming Soon!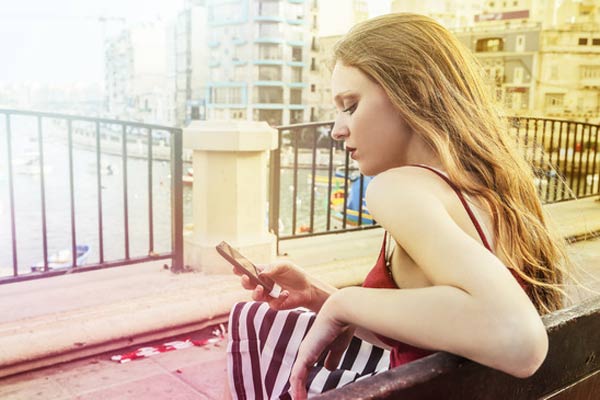 Our SMS/text communication tool (we've dubbed it "LTM Connect") which is built specifically for non-commercial, personal back and forth communication between a user and his or her contacts – is nearing completion.
Unlike our Mass Texting Service, which allows for mass broadcasts of commercial text messages to large databases of opt-in subscribers, LTM Connect allows for on-going two-way communications between two people. Think, for example, of connecting with a client about the delivery of a recent purchase, or the completion of a task (i.e., your brakes are finished and your car is ready for pickup), or to provide basic tech support and so on.
In short, any communication that would be more efficient and effective if delivered by text message.
I'm just scraping the surface here – I think you get the point.
Why a Service that Allows SMS Connections? Can't I Just Send Texts with My Cell Phone?
You could. But I'm not sure why you would.
LTM Connect allows you to connect with your clients and contacts via text messages without having to…
Share your personal cell phone information. While we all love our clients, I don't think I'm going out on a limb by saying that most of us don't want them to have unfettered 24/7 access to us. The truth of the matter is that if you share your personal information with your contacts, a small percentage of them will take advantage of that access.
Maintain an number of costly business cell-phone subscriptions for the same purpose. This is the common way around the "personal information" issue, and while it works,it's expensive and inefficient.
What About Free Messaging Apps?
By using a free messaging app, you are asking your customer to take a series of additional steps in order to communicate with you. She has to…
Be willing to install the app required (30% of smart phone users download and install 90% of all apps).
Have the technical ability to do so (not everyone knows how to do this).
Have a smart phone and data plan (around 30% of Americans do not have a smart phone).
Be willing to give up some of that data to communicate with you. Or in other words, be willing to pay to communicate with you.
Be willing to surrender some personal information in order to install the app (free is not a sustainable business model. Many free apps compile data about their users and sell it to offset the costs of providing an app for free).
Not only will you have very poor traction going this route, asking your customer to do this when you can communicate in the familiar and comfortable text medium, makes no sense at all.
Simple and Easy; Here's How It Works…
We've combined the best of chat, texting, and your favorite email client into a friendly "all in one" user interface…
Select your contact from the list on the left (contacts are added easily in the "Contacts" section).
Type in your message and hit 'send". That message will be delivered to her cell phone or mobile device as a text message over the carrier network. If the contact replies immediately, you'll see it pop up in the center "chat box." Type in your reply and hit "send."
No immediate reply? We'll send you quick notification when they do reply – via text message or email, your choice. You can also pick the hours you want to be contacted as well.
For longer and more detailed conversations, you can make notes in the "Notes" field to the right. These notes are saved and are viewable any time you return to carry on this conversation. If you've had mulitiple conversations with this contact, and have saved those conversations, the "All Notes" field will show all your notes from all the conversations.
Archiving Conversations
Any important conversations can be "archived" which means that a saved version of the conversation and all accompanying notes will accessible in the Archives section of the tool until you delete it (all data is 256-bit encrypted in our databases so there's no danger of critical information being stolen and disseminated).
Stay Tuned for Updates
At the time of this writing, we're rolling into some beta testing and should be ready to go live – if all goes well – by the end of the summer.
Stay tuned!