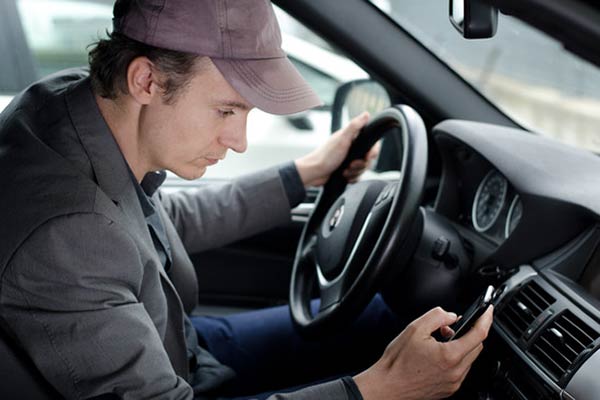 A week or so ago, we released CONNECT 2.0, our SMS-based service for non-commercial messaging, inbound support, communication and relationship building.
Admittedly we're pretty biased, but we think this is our best work yet.
What we're most excited about is the sheer potential of this tool… it has so many uses.
At its most basic, CONNECT is a simple tool that allows you and your staff (all of whom can have their own unique access to the service) to send simple, non commercial text messages to your clients and customers.
This is important because increasingly, texting is their preferred mode of communication.
They can respond back, and you can have a regular conversation, just like you'd have on a cell phone.
Need to let someone know when the green widget they've ordered is in?
CONNECT is the perfect tool for the job.
Need to let your client know that she has an appointment, or the brakes on her car have been serviced?
Again, CONNECT is perfect for this.
But it does a lot more, including multi-user support.
Multi-User Support for Businesses, Social Services, Employment Agencies and More!
The genesis of CONNECT came from a call with the manager of a community services organization that happened to be testing our Mass Texting Service. She and her group of counselors on staff all liked it, she said, but it didn't do exactly what she wanted.
And what did she want, I asked her?
She was very clear. Her counsellors…
Needed to be able to have ongoing two-way SMS conversations with their contacts, much like the conversation was taking place on a cell phone.
Needed to have independent access to the service through their own logins and their conversations must be private and secure and not accessible to other counselors or contacts.
Needed to be able to archive or save conversations for referencing and for compliance reasons.
Needed to be continually logged in to the service – new message notifications should be delivered by a combination of text and / or email, during business hours.
Additionally…
The system should be "mobile responsive"; accessible via smart phone and tablet, should counselors need to maintain contact while away from their desks.
All stored data must be secure and encrypted.
It has to be affordable ("we do not have a big budget", she emphasized!)
It as to be simple to use.
The administrator should be able to access the archived conversations of ALL counselors to ensure full compliance.
Needless to say, we built ALL this functionality into CONNECT.
And while you may or not be involved in the employment, social or community services industry, this functionality, and the ability to provide multiple staff members with secure, independent access to the service.
And Then There's Inbound Support…
If you're interested in offering an SMS/text message based inbound business support solution for your customers, CONNECT will do that too!
Why would you want to?
Well, certain groups – especially millennials – prefer to do all their communication via text message. It's what they use for everything, so why would they want to do things differently to access client or business support?
Plus, think of the convenience factor for your clients; they send a text message detailing the issue, and then they go about their business.
When their response arrives, they can address this issue right away.
Below, I've included a screenshot of CONNECT's incoming messaging feature.
Here's how it works…
Promote and advertise your account's 10 digit local phone number or toll free number to your audience, advising they text this number for help and support.
Incoming messages arrive in CONNECT Incoming Messages "pool."
Any user or agent that is set up on the system can then take over a conversation, by clicking the "Assign" button and assigning it to him/herself.
User / agent can address the client's or prospect's questions or issues and then close off the conversation, save it and archive it for her records, or release it back into the messaging pool where another user/agent can take over the conversation.
Pretty cool, huh?
Multi-User SMS Communication, Support & Relationship Building!
CONNECT 2.0 packs a ton of benefits into a very affordable (multi-user packages start at just $29.99/month). Let's consider them…
1) Benefit #1: Convenience.
Connects you to your customers'cell phones – their increasingly preferred means of communication – allowing you to have simple, two way communications.
2) Benefit #2: Retain personal privacy
Normally, if you want to connect with your clients, you'd need to use your cell phone. but with CONNECT, neither you nor your staff have to surrender your personal data.
3) Benefit #3: Archive Important Conversations!
No more trying to cobble conversations together from multiple sources, numerous office phones and so on – CONNECT keeps the records of all important conversations all in one place.
4) Benefit #4 Maintain Oversight
CONNECT allows the service administrator to oversee all conversations for compliance.
5) Benefit #5: Savings
Save money – no need for multiple office phones – all your staff can be added to CONNECT in just a few minutes. If you're using the CONNECT 2.0 incoming service, you can offer support and help desk functionality via SMS, which is quick, simple, and much cheaper than voice calls.
6) Benefit #6: Security:
Not only are your staff/employees conversations kept private from other users on the system (with the exception of the administrator who can review all messages) but all conversations are protected by 256-bit encryption on our servers, guaranteeing your data is safe.
Sound interesting to you?