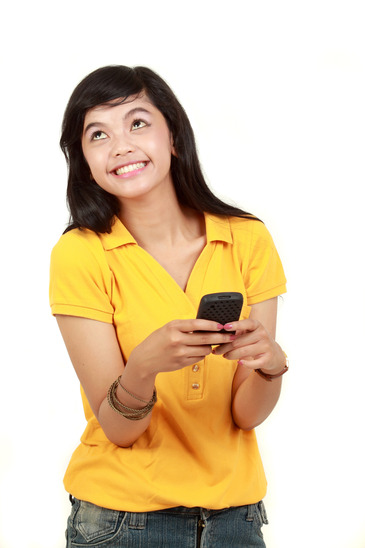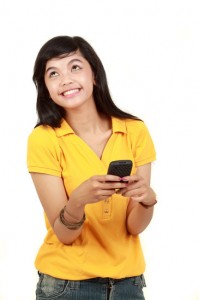 If your business connects with a younger demographic – particularly teens and young adults – and you are not currently connecting with them and marketing to them via SMS / text messages, you are leaving a a lot of money on the table.
Why?
In a nutshell, it's because for this particular demographic, texting is the preferred method of communication.
It's almost the only method of communication – current data shows that 39% of teens never use email.
At all.
Data also shows that over the last year, there has been a 27% drop in the use of email amoung users 12-34 years of age.
[sociallocker id="3505″]
Thank you for sharing our content!
You can grab your report here!
[/sociallocker]
Here's some other critical data…
Over 93% of people between 18-29 own a cell phone.*
99% of text messages are opened and read, most within 3 minutes. The industry average open rate for emails is 27%.*
91% of Americans have their cell phones within arms' reach 14 hours out of every day. The average teen carries her mobile device 24/7.*
The number of teens who text daily outnumbers those who email daily by a factor of 10!*
Teens are 40 times more likely to take action when prompted in a text message.*
97% of people between the ages of 18-29 send text messages regularly.*
The average number of texts older teens send and receive per month  is 3,853, or about 128 per day.*
Hispanics and Blacks text more than Caucasians; Hispanics, approximately 1.5 times more, Blacks, 2.25 times more. *
Teens are more willing to provide a cell phone number in order to receive promotional messages, especially if a compelling incentive is provided.
The bottom line is that if you're a retailer catering to a younger audience, or you provide any sort of business or service that intersects with this particular demographic, connecting via text message is no longer an option… if you want to continue to remain relevant. Making this connection now will also help you get the "jump" on your competitors, and provide an additional differentiation factor that will help establish your brand as the premier one in your prospect's mind.
We can help you connect to your teen audience with text messages. Call us today at 800-378-8507, or find out about our free trial option here!
*Source: Morgan Stanley, Pew Research, CTIA, CWTA, Single Point, How Americans use Text Messaging 2011, Experian