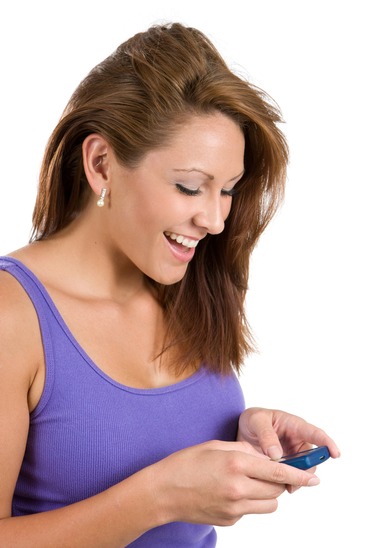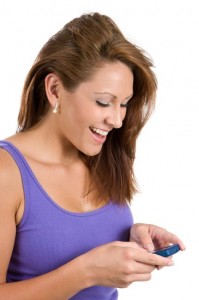 Today, the Chamber of Commerce all across North America faces an all too familiar challenge – how to connect with its members in an effective, affordable, and efficient manner. Keeping members informed and engaged in the key to a vibrant community, so it's only natural that when traditional methods for doing so begin to lose their effectiveness, it's a matter of some concern.
For the most part, Chambers have relied heavily on digital media (like email newsletters and social media properties like FaceBook) to stay in touch with and maintain a relationship with their members. No wonder. In addition to being extremely cost effective, familiar and user friendly, for the longest time, digital media has worked extremely well.
Today, however, things are changing.
Due to the sheer volume of emails that people receive, fewer and fewer of them are being opened. In fact, the industry average open rate for email newsletters is 27% (that means 27 out of every 100 people open and read email newsletter to which they are subscribed).
Yes, Chambers will obtain open rates significantly higher (perhaps as high as 40% or more) because of the highly qualified nature of their audience. However, this still means 60% of members are not reading vital communications! (If your Chamber is not tracking your email open rates you absolutely should be doing so).
[sociallocker id="3505″]
Thank you for sharing our content!
You can grab your report here!
[/sociallocker]
And FaceBook?
Since its Initial Public Offering in 2012, FaceBook has been dramatically reducing the number of "fans" who are exposed to a page's posts and updates for free (this is defined as "organic reach").
As of mid-2014, organic reach is between 2-6%.
Essentially, this means between 2 and 6 out of every 100 followers or "fans" of your Chamber's page will have its updates displayed in their newsfeeds. 94-98% of them will not. The only way to remedy this situation is to pay FaceBook for additional exposure. Some experts have even surmized organic reach will eventually reach zero.
Is this money well spent?
Tough to say; paying does not guarantee members will see your updates – it only increases the likelihood that they will, since it ensures they will show up in your members' newsfeed. They still have to login, see and acknowledge them for there to be any beneficial effect.
What alternatives does your Chamber have for connecting to membership?
One promising option is connecting via text message. Here's why…
1. In North America, cell phone saturation rates are impressive; 100% in the U.S., over 80% in Canada. (*CTIA, CWTA)
2. Over 92% of people between the ages of 18-46 have a cell phone (*Pew Research Center).
3. 99% of text messages are opened and read, the majority within 3 minutes (*SitePoint).
4. 91% of Americans have their cell phones within arms' reach 14 hours out of every day. (*Morgan Stanley).
5. It's an affordable, comfortable, and familiar medium.
In other words, in 2014, people are most engaged on their mobile devices.
And if your Chamber wants to connect with its members and be 99% sure its messages will be seen and acknowledged, you have to connect to their mobile devices. In addition, since reading a text message requires such a minimal investment of time, people appreciate this extremely efficient communication channel.
However, since text messages are limited by character limit (136 in Canada, 160 in the U.S.), communicating with text is not without its challenges. While most services (including our own) will allow you to send multiple texts as one message, thus expanding your ability to communicate, text messages really work best as a brief "calls to action"…
"Don't forget! COC Business card mingle this Wednesday, 5-7PM at Day's Inn." (73 characters).

"Chamber of Commerce members' charity cruise this Friday. Tickets only $49! Call 705-888-9875 to book!" (101 characters).

"Watch for our weekly email newsletter for critical member updates, out Friday at 4PM! (85 characters)

"When was the last time you visited us on FaceBook? Come and join in the conversation today!" (92 characters).

The annual Waterfront Festival runs Aug 11-17. Don't miss it! Come one, come all! Great fun for the whole family! (115 characters).
In other words, text messaging is not intended to replace the mediums your Chamber uses to maintain a more extensive communication with its audience.
That is not its ideal role.
It is used to boost and enhance the effectiveness of these channels (for instance, by calling attention to critical updates in an upcoming newsletter, as demonstrated above), while at the same providing a "guaranteed" delivery medium for short, "to the point" messaging your members absolutely must see.
How will Chamber members respond to an offer to receive such messages?
Generally people are receptive to such programs provided they…
1. See a clear benefit for subscribing – it will be up to the Chamber to communicate this to its members.
2. Are confident their personal data will not be sold or compromised in any way (A quality text messaging service ensures the privacy of its subscribers is always secure).
3. Recognize they are in complete control of their subscription, able to unsubscribe at any time (this is standard practice for any service compliant with North American spam laws).
4. Are not bombarded with messages on a daily basis. 1 per week will be more than plenty, unless you have a very good reason to send more, or your members are open to more frequent communications.
To summarize…
Traditional digital media channels are becoming less effective, and will continue to do so over time. And in an exceedingly busy world, where people are exposed to an overwhelming amount of data on a daily basis, they rarely have the luxury to be able to review it all. Thus, they have to prioritize the information they consume. Text messaging, because of its familiarity, wide accessibility, and minimal imposition on time, is an ideal solution for delivery issues and information overload.
Isn't it time your Chamber of Commerce investigated text messaging as a communication channel?
Local Text Marketers™ provides mobile marketing solutions in Canada and the U.S. and is a proud member of the Belleville, Ontario Chamber of Commerce. We can help you get text message marketing up and running quickly for your Chamber of Commerce; call us at 800-378-8507 or contact us directly here!