When you see sales numbers that are less than what you hoped for, what's your first reaction?
For most of us, there's an immediate, almost knee-jerk reaction to invest in some sort of advertising – usually, print, radio, or T.V., to drive more customers, and hopefully, more revenue. I know that's the way I felt when this happened.
But "traditional advertising" is getting more and more expensive very day, and for the most part, people completely "tune" it out. They are exposed to 100's of thousands of marketing messages per year, and unless you can afford to blanket your entire market with your message on a regular basis, it's unlikely your ads will have more than minimal impact.
On your profits, at least. They will certainly help to further deplete your bank account.
So what's the answer?
What's the easiest (and cheapest) way to improve retail sales?
Very simple.
Get serious – and I mean really serious – about customer retention.
By "customer retention" I mean of course, staying actively connected with your client base, working to further establish a relationship with them, and most importantly, bring them back to do more and more business with you.
No, it's not sexy.
And yes, maybe you're feeling just a tiny bit let down right now. After all, I haven't revealed some magical, push button solution that will eliminate your business woes and make you hugely profitable overnight. But I beg you… don't leave just yet. Because what I'm going to reveal is going to suprise you…
Why customer retention?
Well, consider this. Current customers are…
Less sensitive to price.
Less expensive to market to.
More likely to make recommendations and generate referrals.
More likely to purchase more often, or buy higher priced products or services.
Less likely to defect to a competitor.
Bigger spenders. They spend more money with you; after all they know and trust
you (they do, right?).
This is all good for you!
How much difference can it really make?
Ah, that's the rub, isn't it? But get this…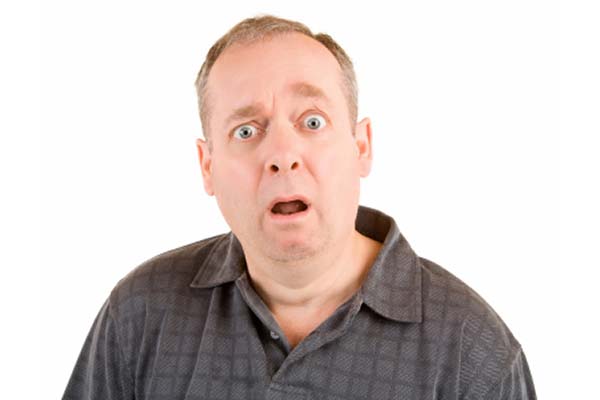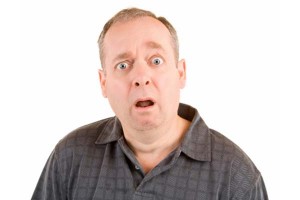 A study performed by consulting group Bain & Co showed that a 5% increase in customer retention can equate to as much as a 75% increase in annual revenue. 
Seriously.
75 freakin' percent.
So…
How serious are you about customer retention?
If you are like most business owners I speak with, probably not very.
Sure, you might have a "Like Us on Facebook" sign or two up, or a sign up form where interested folks can add their emails to receive your e-newsletter, but as far as consistently and aggressively working to obtain the electronic contact data of every last person who comes into your business?
Probably not.
If you are doing this, you are definitely the exception rather than the rule. If not…
Don't feel bad. It's not your fault.
I'm not just saying that to make you feel better, it's true; it's completely natural to be so focused on getting new customers, that you forget about the goldmine laying at your feet… in the form of your existing customer base.
What's the Good news?
On the plus side, there's definitely a silver – sorry, GOLD – lining here.
The good news is that you have a untapped resource – a serious, viable untapped revenue resource, which you can, with a little work, capitalize on to improve your retail sales.
And I'd like to emphasize the word "improve" here, since it's an extremely modest word when used to describe the "up to 75% increase in annual revenue" that Bain & Co determined could be attained.
This very well could be the closest thing to buried treasure that you're going to find for your business!
So What's Required of Me?
Simple. Make this pledge…
"From this day forward, no person, customer, or prospect gets to exit my business without either myself or one of my staff making a real and deliberate attempt to obtain some piece of digital contact data from him or her so I can contact her again. I pledge to make this part of my regular routine, and will train my staff to do the same."
Then, stick with it. And follow up with your customers on a regular basis. Once every two weeks will be more than enough.
How Do I Know my Customers/Contacts will be Interested?
It's going to be up to you to sell them on the benefits of staying connected with you. You'll probably even want to offer some sort of ethical bribe (i.e., "an incentive" in the form of a coupon, instant discount, special offer, buy one, get one, freebie, etc.), to provide a "gentle push" for them to do so.
Let's face it… most people with whom you have an existing relationship will be open to hearing from you, provided they know that…
There is something in it for them.
Their privacy will not be violated or personal data sold.
You won't impose on their good nature by spamming the living daylights out of them.
They can unsubscribe at any time.
So by addressing these concerns and providing benefits for subscribing, benefits like…
Exclusive deals and discounts not available via any other medium.
"Early bird" notifications of coveted, limited supply items that always sell out fast.
The convenience of having your offers show up in their inbox or on their phones.
Coupon for 20% off your next purchase (or 5% or 10% – as long as your customers perceive it to be valuable, the number itself isn't criticial).
… you'll be able to overcome most objections.
What are the Best Customer Retention Tools / Strategies?
Great question! And one that deserves its own article.
I've got it all covered here – click to read the answer now!