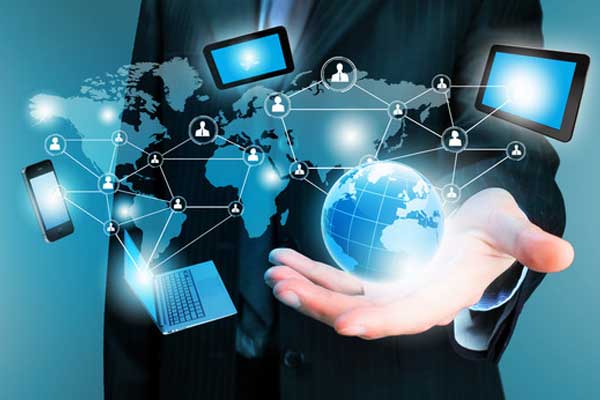 Regional Vs International Gateway Provider Services
You can find SMS Gateway provider services spanning the globe, from Canada and the U.S. to India and Pakistan, from the United Kingdom and many countries in Europe to the many countries in Africa. Some provide regional services – isolated to their own countries or a select few, and others provide global text marketing services.
Which should you choose?
Why You Should Choose a Regional Provider
Not to "knock" international providers of SMS marketing services, but you should always choose a regional provider for your bulk SMS marketing needs.
Why?
There are a couple of technical ones, sure. A regional service that doesn't have its infrastructure half a world away will, most of the time, provide faster service.
But technical reasons aside, the main one is spam.
You need to work with a gateway that is intimiately familiar with the laws of your country as they pertain to anti-spam legislation.
Depending on where in the world you live, the penalities for violation these laws – regardless of whether such violations are intentional or not – can be extremely punitive. In the U.S., for example, such violations can lead to fines from regulatory agencies (these range from $500-$1500 per unauthorized text) as well as expose you to class action law suits.
Also in the U.S., an existing business relationship does provide you with "consent" and does not allow you to connect with your contacts via SMS without first obtaining their express written permission.
Canada's a little different; a previous existing relationship does provide you with "implied" consent and allows you to connect (provided the last transaction occurred within a specific time frame), but this permission expires, unless "express" consent is obtained.
And, not surprisingly, fines for violations are also hugely punitive.
What the &%$$**?
Yeah.
If you're thinking this SMS spam law stuff sounds confusing and like a massive PITA ("pain in the ass"), you'd be right.
And that, in a nutshell, is why you need to do business with a regional gateway provider – not necessary someone local, but someone familiar with the laws in your country. Because as a business owner, it's not your job to be intimately familiar with the latest anti-spam legislation. No. Your job is to build your business.
You need to know you're working with someone who has your back. Who knows the legislation. And who makes sure you don't violate applicable laws unintentionally by building their service to be 100% compliant with the laws.
Try Our Free Trial. No Credit Card Required
You might be surprised to learn that in many countries, SMS Gateway Providers are not held liable for the violations committed by their clients. So many regional providers provide little or no oversight as to what's legal or not, and leave you to your own devices.
Other providers – especially the ones that provide international services – simply do not know what's legal or not, or only have a basic understanding of what's legal and what is not.
We don't think that's a good way to do business.
We don't think it's ethical to allow business owners to assume legal liabilities that they aren't even aware of.
We believe business owners need to operate within a framework that is designed so that you're compliant.
Always.
We provide text / SMS / MMS marketing services in Canada and the U.S., and our service is designed to be fully compliant with laws in both countries.
If you're interested in a Gateway provider service to send bulk SMS to your clients or contacts, we welcome you to try our free trial. There's no credit card required, no hoops to jump through, and no "gotchas."

Yes, I'm ready to start my "no credit card required" free trial today!