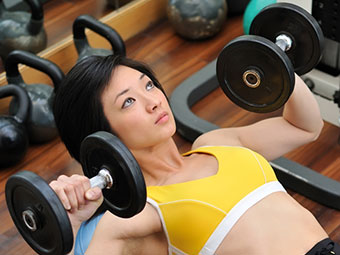 3 SMS Marketing Ideas for Gyms, Health Clubs and Fitness Centers
To come up with the 3 best SMS marketing ideas for businesses in the health and fitness industry, we first need to look at the unique challenges they face.
Here are the two biggest issues…
Attrition rates (the number of people who fail to renew their memberships). For gyms and fitness centres, this is a HUGE issue. Reducing the attrition rate by keeping members engaged, involved, motivated, inspired, and most importantly, renewing their memberships is a massive challenge. Being a regular gym goer myself, I've seen it many times myself; the flood of new members that arrive shortly after New Year's, only to abandon their memberships within a few weeks.
Maximizing advertising ROI (Return on Investment) by recruiting new members at as low a cost as possible. Since you're always trying to replace the members that are constantly leaving, it's a smart idea to do so at as low a cost as possible.
There's a third thing that SMS can do really well, and that is maximizing customer revenue.
However, for this industry, I'm not sure that this should be your primary focus.
After all, you can upsell your customers – gently – in person when they're in your establishment.
But if you can't get them TO the gym on a regular basis, all the upselling and cross-selling in the world isn't going to do a damn thing for your bottom line.
Additionally, a member who is teetering on the edge of cancelling his or her membership is less likely to remain a member if s/he has the impression you're trying to wring every last dollar out of her. Aggressive marketing can backfire. Instead of sales SMS messages, you should focus your text message marketing on other more subtle, albeit equally powerful tactics…
SMS Marketing Idea for Gyms & Health Clubs #1: Lower Attrition Rates
Instead of marketing aggressively to your audience with text, it's a far better idea – in my opinion anyway – to use your SMS campaigns to build relationships and foster a sense of community and belonging.
This will keep members coming back.
Personal Works
Text messages are very good for this because they feel like the personal, one-to-one communications we all have every day (after all, the vast majority of communication that we have on this channel is with friends, family, loved ones, co-workers and so on).
This can be accomplished by delivering regular, helpful, and benefit-packed text messages to your current customer base.
Such messages can be used to…
Encourage participation in classes (i.e., spin class, Zumba, hot yoga, Pilates, Tai chi, aerobics, prenatal classes, etc.).
Introduce customers to programs and services of which they were unaware.
Notify members of new programs and services.
Provide motivational and inspirational messages.
Share success stories.
Encourage members to continue to attain their goals.
Address common barriers to weight loss.
Boost morale.
Deliver helpful diet, training and exercise tips to ensure customers are more likely to achieve their goals.
Foster a sense of community
Provide support and help to those that are struggling.
Such messages…
Encourage engagement and participation.
Enhance brand loyalty.
Provide the customer with a convenient way to stay connected.
Increase the likelihood the customer attains his or her goals, and ultimately, maintains a fit and healthy lifestyle over the long run.
Build community.
Add value to your offering.
All of which help to make the customer feel welcomed and supported, which in turn, lowers attrition rates.
Lowering attrition rates takes the pressure off you – with less customers defecting each and every month, you can focus on other things, like keeping your customer base happy and engaged.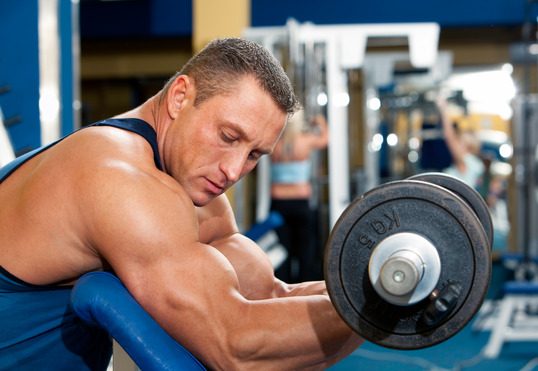 SMS Marketing Idea for Gyms & Health Clubs #2: Reduce Customer Acquisition Costs
Text marketing reduces customer acquisition costs by leveraging the power of your current advertising campaigns and promotions.
How?
Consider the print ad you may be running.
Integrating a text-based call to action in it provides the prospect with the option for an immediate response, which improves response rates.
In other words, your ad stops being "just branding" and starts being something "proactive."
For example…
"Stop by our state of the art facilities for a guided tour anytime, or text FITNESS to 613 707 8899 to receive an instant coupon for a two-week trial membership."
Individuals who respond can now be marketed to directly with follow-up texts, should they not follow up on your initial offer of a free trial membership.
SMS Marketing Idea for Gyms & Health Clubs #3: Boost Revenue
While I cautioned earlier on in this article that marketing aggressively to your membership might backfire, especially if a portion of those members are "on the fence" about continuing their memberships, there's no doubt that marketing via SMS can be very effective in boosting your revenue, provided your offerings match the needs of your audience and deliver real value.
One of the ways of getting around the issue of marketing to folks who don't want to be marketed to, is to set up different databases. For instance, you could have people who want to receive inspirational and motivational messages, notifications of class schedules and so forth on one list, and people who want to receive notifications of special offers, BOGOs, price reductions and so on on another.

That way, everyone gets what they want, and no one is upset.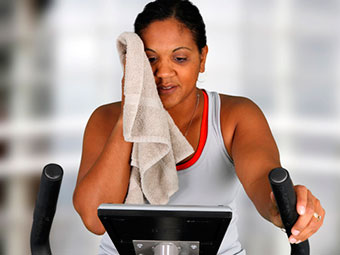 SMS Templates for Business Marketing in the Health Club/Gym/Fitness Niche
Just to get you off and started on the right foot, here are some templates you can use as a "starting point" for your promotional efforts, and will perhaps give you additional SMS marketing ideas for your business…
Amy hated exercise. Then she tried Zumba. Now she never misses a class & lost 20 lbs. Weekday classes at 8 am & 6 pm. See you there? (149 characters).
Mike lost 40 lbs and 5 pant sizes in 6 months. Will you be our next success story? Let us fine-tune your program, free! (135 characters).
This weekend only; book one personal training session, get one free! Plus get a free shaker cup! Supplies limited, act now! (140 characters)
The Next Step…
After you've determined a) that text is a good channel to leverage your business, and b) which strategies are ideal for you, the next step is to find a provider to help you implement your program.
We'd love to be considered among your list of potential solutions.
Please contact us to begin the discussion.