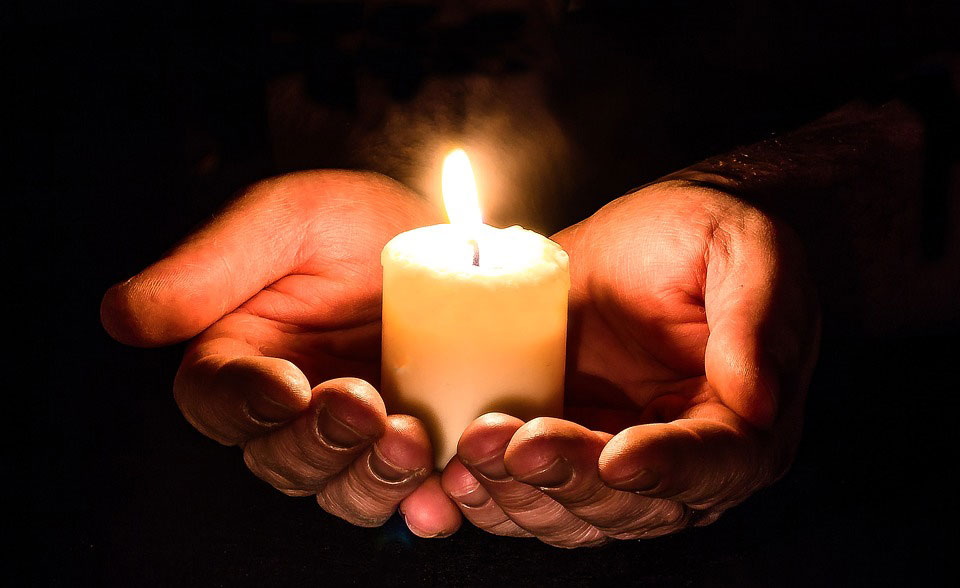 If you're thinking about using SMS for your house of worship, whether it's for fund raising or improving engagement and boosting the efficiency of your communication, especially with the youth of your congregation, you're absolutely on the right track – this is a great idea!
SMS stands for "short message service." Many of us just call them "text messages." They're the same thing.
As I'm sure you already know, just about everyone is "married" to their cell phones and mobile devices.
After all, recent data from Pew Internet shows that 90% of people over the age of 50 use texting messaging. Under 50, it's virtually 100%.
This is especially true for young people, most of whom rely almost entirely on text messaging to communicate – it's easier, faster, cheaper than voice calls, and faster than emails, and as an added bonus, texting doesn't require Internet access, data, or a smart phone.
Of interest; a recent Time Magazine article discusses how texting is becoming the preferred means of mobile conversation.
In short, if you want to reach your audience, SMS is a great way to do it.
If you want to reach a young audience SMS is the only way to do it.
What do SMS / Text Message Campaigns for Churches Look Like?
One thing that you should keep in mind as you consider your SMS text messaging options, is that text messages are short.
While this might seem like a problem, keep in mind…
Text messages are not supposed to replace email newsletters.
The fact that they are short is the very reason why 95-99% of them are opened and read.
You can always include a link to a web page in your text message, if further discussion is required.
As a result, text messaging is not ideal for long communications. Instead, it is best used for calls to actions, reminders, notifications, and so on. For example…
Party in Westland Park! Pizza and pop party after Sunday worship. Bring your running shoes!
Saturday's youth group meeting has been postponed as a result of the flooding. Stay tuned for details!
Reminder: Don't forget to arrive one hour early for the Christmas pageant! That's 7 PM on the 22nd!
Let us pray! This month's worship calendar can viewed online here: www.yourchurch.com/worshipcalendar
Will My Audience Appreciate the Messages?
If you are making their lives easier and providing them with information that they don't want to miss *(and perhaps are missing when you try to notify them via other channels), then yes. Absolutely.
But it is important that you can clearly define the benefits of subscribing to your service… if you cannot do so, do not expect them to do so.
So what are the benefits?…
Convenient.
Fast.
Won't miss notifications coming via other channels like social media and email.
Never miss an event because they did not know about them.
Receive reminders on events so don't forget them.
And so on.
How Do I Get Them To Subscribe?
Most systems work by having the subscriber opt in or subscribe to the service on their cell phones.
In other words, you can ask your members to…
"Text PRAY to 613 707 8659 to subscribe to our mobile worship announcement service."
Once they do that, you'll be able to send them messages from the online interface.
What Is Involved in Sending Text Messages?
With a system like the one offered by Local Text Marketers, sending a message is a simple as clicking a few buttons. Watch as I send a text message in 30 seconds…
What Does It Cost?
The cost for a SMS marketing service or bulk text messaging is usually based on a number of things…
The number of text messages you send.
The number of unique "keywords" you plan to use (we offer an unlimited number at no extra cost).
A monthly system access fee.
Don't be fooled into thinking you can send SMS messages for free… you can't. There's a cost for each and every text message sent over the carrier network that's passed on to the provider (that's us).
If you're seeing an offer for free text messaging, it either involves an app (where the cost for messaging is offset by data mining or displayed advertising) or the messages are being delivered via email technology, which is vastly inferior and very unreliable.
Am I Entitled to a Discount?
Yes. Local Text Marketers offers a 20% discount to all non-profit organizations.
Where Can I Learn More?
You can learn more about our Mass Texting Service here. That's the service you'll need.
If you'd like to chat more about how SMS can help connect you with the youth of your organization, or how it can be further leveraged in your place of worship, we'd love to hear from you.
You can call us at 877-403-2402 or send us an email here!