How to Use Texting Campaigns to Make More Money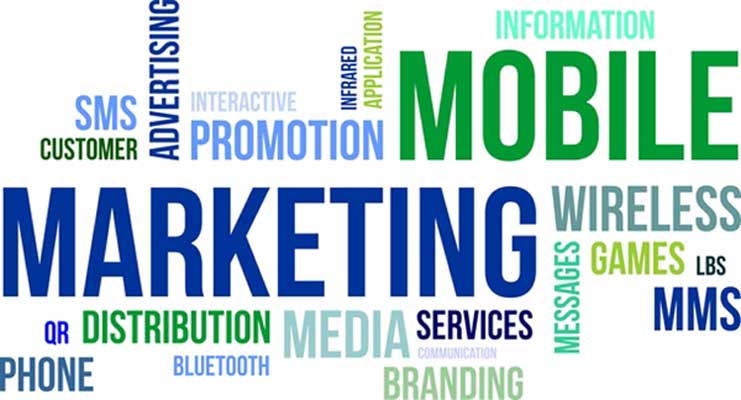 Texting campaigns connect your business and its offering to your customers' and contacts' mobile devices via simple text messages. There are a number of benefits of connecting in this manner…
People are married to their phones; 91% of them have them within arms' reach 14 hours out of every day
Texting is a rudimentary mobile technology and does not require a smart phone or data plan to access.
Texting is used by over 90% of cell phone owners. In short, it is a familiar and comfortable technology, and familiar and comfortable is what you need if you hope to get wide implementation rates with a technology based solutions.
Unlike apps, which require a smartphone, dataplan and a certain level of technical savvy to install and use, texting is a standard feature on even the oldest, most rudimentary phones.
With that said, let's look at the ways you can use texting to boost revenue for your business – whether it's a multi-national conglomerate or a single owner operation…
Texting campaigns are "opt in" only, which means you can't arbitrarily start sending text messages without getting the permission of your customers first. This is important to understand, as the laws governing the sending of SMS spam may be extremely punitive in your country. They certainly are in both Canada and the U.S.
How to Use Texting Campaigns: Customer Retention
One of the most effective (not to mention cheapest) ways to make more money for your business is to build stronger relationships with the people who are already your customers, or who have done business with you in the past. In general, these people spend more, buy larger ticket items, are less price sensitive and more brand loyal, cost less to market to and make more word of mouth referrals.
The good news is that you have a number of digital mediums to use to build and then contact your list of customers. I'm talking of course, of email and social media (direct mail works too, but it's expensive and impractical for most business – not to mention most people won't hand over their mailing address unless it's a requirement to do businesss).
The problem is that these mediums aren't particularly good at connecting to your audience effectively. Let me explain…
Email open rates are tanking: The percentage of email newsletters that are actually opened continues to drop – the industry average open rate is between 22-27%, depending on whose figures you use. That means for every 100 emails you send out, 73-78 of them are not being opened.
Not so good.
With social media, engagement rates are even rates. Facebook's engagement hovers around 2%. Other platforms may fare better, but engagement rates over 10% are a real rarity these days.
Texting is a different story.
95-99% of texts are opened and read, most within a few minutes. In short, it's the most effective customer retention tool – just send regular (2-4x per week), value-oriented offerings and watch the results come pouring in!
How to Use Texting Campaigns: Leverage Your Traditional Advertising
The next most popular way to use texting campaigns to boost revenue is to integrate a text-based call to action into your traditional print, radio, and T.V. ads.
Traditional ads are always difficult to track, performance-wise, because you have to rely on the ad resonating with the prospect, who will hopefully take action at a later date. Text-based calls to action provide prospects with the ability to respond to your ad immediately. It also gives you a means to assess the value of that advertising.
Let me show you what I mean. Suppose I own a bakery and have placed a print ad in my local newspaper. I could add something like this to the ad…
"To get an instant coupon for 20% off your next purchase and to receive exclusive weekly deals on your cell phone, text MUFFINS to 613 707 8978."
… to improve its conversions and provide an instant incentive to encourage customers and prospects to act now.
And the best part is that even if the prospect doesn't redeem the coupon, she is now on contact in your database and you can follow up with her with future deals and special offers!
Also…
I could create different variations of my keyword (i.e., "MUFFINS") and associate them with different campaigns. For example, if I wanted to run the same ad in a different local paper, but wanted a way to differentiate the results from campaign A from campaign B, I would change my call to action slightly…
"To get an instant coupon for 20% off your next purchase and to receive exclusive weekly deals on your cell phone, text MUFFINS1 to 613 707 8978."
Now I can track the results of MUFFINS and MUFFINS1 individually.
Cool huh?
How to Use Texting Campaigns: Leverage Digital Channels
Another way to use texting campaigns is send messages alerting customers and prospects of important things happening on different channels.
Suppose, for example, you've got an amazing e-mail newsletter going out tomorrow, and you want to boost open rates because it contains a ton of super-amazing deals, what do you do? You send your contacts a text – which they WILL see – and provide a compelling reason for them to be watching for your email. Something like…
"Acme Gifts: Tomorrow's newsletter contains $100s in coupons and discounts and a secret free gift valued at $50! Watch for it!"
… Would certainly get your audience's interest up, wouldn't you say?
How to Use Texting Campaigns to Make More Money
Hopefully this article will have the "juices flowing" with the ways bulk texting campaigns can help your business make more money and stay more competitive. As you can see there are a number of very simple things you can do – quickly and easily, I might add – to help wring the most from your business.
Try our SMS Marketing Service
Since you're here, it would be silly not to tell you about our "no credit card free trial" which allows you to put our SMS services to the test.
There are no tricks or catches".
The trial is there for you to assess our service for your business, as well as to assess text marketing for your business. We welcome you to put it, and us, to the test.

Yes, I'm ready to start my "no credit card required" free trial today!