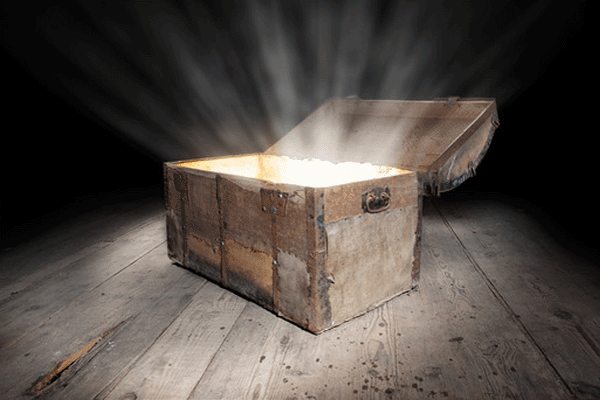 Use SMS Marketing Services to Leverage Your Business Lists
Marketing to your current clients and customers is without a doubt the easiest and most cost efficient way to boost sales. In fact, a study by marketing consultants Bain & Co. showed that as little as a 5% increase in customer retention can result in as much as a 75% increase in revenue.
Accordingly, there's a gold mind in your business lists, if you leverage them properly.
The #1 Benefit of SMS Marketing Services
The biggest benefit offered by any SMS Marketing Service is the ability to deliver short, benefit-laden messages directly onto your customers' phones. There are a number of reasons why this is of critical importance, but it really comes down to…
Engagement: People are married to their cell phones; the average person checks their mobile device 110 times per day and has it within arms' reach 14 hours out of every day.
Reach: Almost everyone has a cell phone – according to Pew Internet, about 95% of people between the ages of 18-47.
Response: Text messages are a comfortable familiar technology that the majority (about 90%) of cell phone owners use regularly. It's not surprising therefore, that 95-99% of all text messages are opened and read, the majority within a few minutes.
Essentially, if you want to deliver a message to your customers where will actually be seen and acknowledged, this is the medium to do it on.
Challanges of Leveraging Your Business Lists
Business owners in North America looking to leverage their client lists by sending them SMS marketing messages face a challenge…
Strict anti-spam laws.
In the U.S., for example, an existing business relationship does not provide you with the permission needed to start marketing to your clients with SMS. In Canada, it might, depending on how long ago the last transaction with each customer occurred.
Dangers of Violating Spam Laws
Some business owners might be tempted to ignore existing spam laws and attempt market to their customers regardless. This is an extremely bad idea for a number of reasons…
Fines from government regulatory agencies are punitive ($500-$1,500 per unauthorized text in the U.S., up to $1,000,000 in Canada).
Liabilities from spamming are not restricted to fines from government bodies; there are also class action suits to worry about.
Because people are intimately connected to their mobile devices, they're also very sensitive as to what they perceive as spam. You might feel that your customers will be open and welcome to receiving marketing messages from you, when in reality they may be furious with the liberty you've taken with their personal data. As a result, there's no better way to damage your brand then to send text messages from an SMS marketing service without obtaining express consent from your customers first.
All fully complaint SMS marketing services include a one-click opt out option on every sent text message (i.e., reply STOP to Stop). Given that your customer can instantly unsubscribe from your messaging, it seems even more silly to risk your brand's reputation and good will.
Leveraging Your Lists Legally
To leverage your lists legally, and to ensure you get the greatest response from your campaigns, you need to obtain express consent from your current client base – in other words, either have them sign an appropriate document, or opt in from their own devices.
How do you do this?
Simple.
Ask them. In whatever communication channels you are currently using to connect.
Provide REAL Benefits
The key to get your business lists excited about your mobile marketing campaigns is to provide a clear and compelling benefit for subscribing. For greatest effect, this benefit should be combined with an instant coupon or discount of significant value. For example…
"Our new mobile VIP program will be delivering access to exclusive deals not available anywhere else. To receive an instant discount of 20% off your next purchase and to receive exclusive weekly deals direct to your phone, text the word CHAIR to 613 707 8975."
This is definitely a case where you want to GIVE (with a deal of some sort) in order to GET (deliver your messages where your customer will SEE them).
If you cannot clearly articulate a benefit for being subscribed to your mobile list, do not expect much in the way of results. Please take some time with this – I'd even recommend surveying your client base to ask them what they would find valuable. Don't guess. Or assume.
Getting Started with SMS Marketing Services
The easiest way to learn if an SMS Marketing Service will help you get more from your business lists is to try one out for yourself. May we offer ours? We offer a 14-day, "no credit card" required free trial of our service.
No tricks. No games.
If you decide to sign up, we offer a 30-day "absolutely no questions asked" money back guarantee to further ensure you don't regret your decision. Ready to get started?…

Yes, I'm ready to start my "no credit card required" free trial today!