13 Reasons to Choose our SMS Marketing Services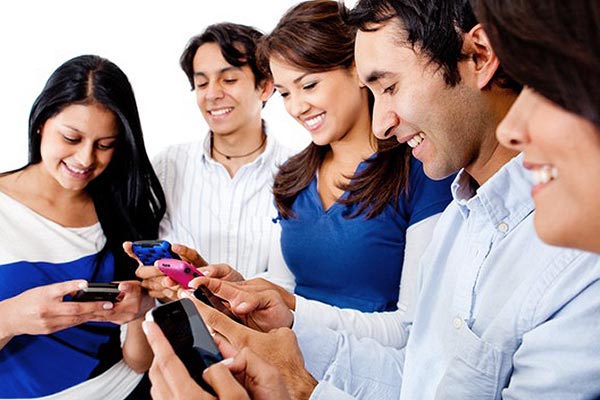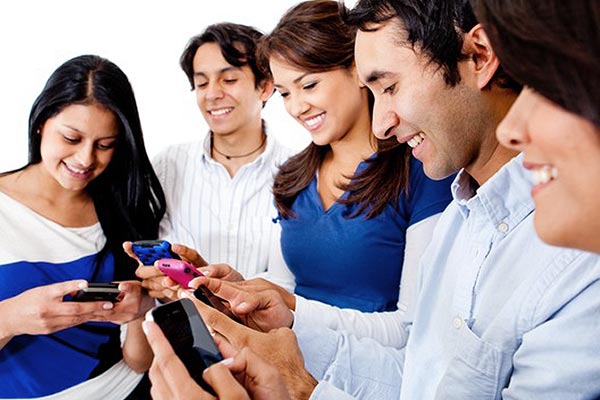 Not all SMS Marketing Services are the Same
As a business owner, it can be challenging to find the right marketing strategies. You want to find the best way to reach out and connect with both your current and potential customers. Text message marketing may offer a solution. But how do you choose the right SMS marketing services?
Find the system that works with you and for you.
1. Business oriented features.
Too often, business technology platforms are conceived and built by folks who have no practical experience in the "brick and mortar" world. This is standard practice in the software industry – software solutions built for you, built by people who have no idea what you do.
Silly, huh?
When applied to SMS marketing services, What you end up with, more often than not, is a ton of a "bells and whistles" that don't leverage your business – they impede it.
Not too mention the paralysis by analysis such complex systems invoke.
No, you need simple, concise, business oriented features that have real world, practical functionality. That make you money.
Having owned brick and mortar retail businesses myself, I can confidently say our system delivers exactly what you need, and nothing of what you don't.
2. Customer Focused. Really.
We're invested in your success with SMS marketing, and accordingly, support our service with down home, good old fashioned, personalized service. The type you almost never get anymore. We won't route your call to Bangalore or outsource our support there either. In the unlikely event you need help, you'll always talk to a friendly, helpful person, who's 100% invested in your success.
3. CTIA Compliant
The CTIA is the mobile industry's governing body and it mandates a set of best practice rules to ensure the long term viability of SMS mobile marketing as well as to protect subscribers and their privacy from those unscrupulous people known as spammers.
Our system is built in full compliance with these rules.
4. Better Business Bureau Registered
What better demonstration of our commitment to our customers and to our accountability to them, then our A+ rating with the Better Business Bureau?
5. Send Image / Video Messages
By the fall of 2015, you'll be able to use our sms marketing services to send image messages to your audience (this is called "MMS", or "multimedia message service"). And shortly after that, videos. Now, just to be clear, I'm not talking about including a link to an image or video, which is pretty lame, and makes for a terrible customer experience. I'm talking about your customers receiving a video or image message from you.
Directly onto their phones.
Not only are multimedia messages well received, they offer some interesting possibilities for creative marketers; why not include a bar code in your image to scan from visitor's smart phone with your scanner at the point of sale?
The mind boggles.
6. CASL Compliant
CASL stands for "Canada's Anti-Spam Legislation" and if you're a Canadian business owner investigating sms marketing services for business, you need to know about this law. Currently, most of the businesses we've reviewed who are doing business in Canada are not CASL compliant, and that's a concern; the fines are punitive indeed. Unlike U.S. SMS marketing laws (which are government by the Telephone Consumer Protection Act or TCPA – which we're also compliant with), CASL is complicated and more than a bit ambiguous.
Luckily, we've built CASL compliance into our service, so you don't need to worry about assuming legal liabilities with your mobile marketing.
7. Super Easy Interface.
You're busy. I get that. You don't have time for complicated applications. I get that too.
That's why our system was created from the ground up to be absolutely drop dead easy to use. No long learning curve. Help – if you should you ever happen to need it – is right there at your fingertips. No endless, painful searching through massive databases of questions and answers.
Login, click a couple of buttons, type your 160 character message, click the send button, and bada-bing, bada boom. Done.
Easy as pie, you've sent a message to your campaign.
8. SMPP Protocols Only
SMPP stands for "short message peer to peer", and all that means is that your messages are routed to your customers' phones and mobile devices through the mobile carriers (Bell, Sprint, Verizon, AT&T, Virgin, etc).
It might not occur to you that there is any other way to do so, but there is; sms marketing services that offer free or extremely discounted products are not using SMPP. Instead, they are sending their messages via an email protocol instead – a much cheaper, but vastly inferior protocol when it comes to sending texts. Not only is the failure rate high, there's also no way to confirm delivery.
Your business is important.
Don't be tricked into using an inferior service.
Insist on SMPP.
9. Cloud Based
YES! No CPU-hogging applications to download to your local machine(s). Instead, login to our cloud based service whenever you need to, manage you account with ease!
10. No contracts.
No need to make a long term commitment to our mass texting platform, or even mobile marketing in general… with our system, our relaxed cancellation policy means an experiment with mobile marketing doesn't require a huge investment. Simply put…
You can cancel at any time.
From within your account.
A couple of clicks is all it takes. No phone calls to surly customer service reps. No hoops to jump through.
Ever.
11. Money Back Guarantee
Our service is the only one on the planet that offers a 30-day, no questions asked 100% satisfaction or your money back guarantee.
It's our way of eliminating any risk from your purchase and ensuring there's no "buyer's remorse", as well as demonstrating first hand the confidence we have in our service.
12. Entirely Customizable
Run as many campaigns as you like, send an unlimited number of texts, use as many keywords as you like – we can accommodate your needs! We offer a fully managed service too, where we do all the heavy lifting of handling your account.
13. No Credit Card Required Free Trial!
Want to get your hands on a full featured demo of our service? No problem. And you won't need a credit card to get access either! Good deal!
Our SMS Marketing Services are Better!
Mobile marketing with SMS messages offers you the unique ability to deliver your message to your customers, prospects, and contacts… directly where they are most engaged.
There simply is no better way to reach people, nor will there be in the foreseeable future.
If you're tired of trying to outspend your competitors in traditional media, you've just discovered the holy grail of marketing.
And our system helps you market better.
Click here to read other articles related to SMS Gateway Provider services!