Text marketing is the practice of delivering your marketing message direct to your prospect or customer's mobile phone in the form of a text message. Since almost everyone in North America has a cell phone, and is able to receive text messages, this is an extremely effective means of communicating directly with your customers and prospects.
Compared to other forms of marketing, nearly 100% of all text messages are read, and usually within a couple of minutes.
We prefer to use the term "text" or "texting" to SMS (or Short Message Service), because that is the term with which most people are most familiar. In our case, the terms are interchangeable.
Here's how it works…
The short version: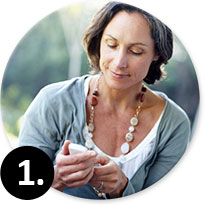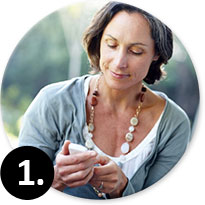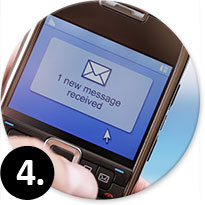 The long version (prefer to watch the video? Click here!):
You choose a unique word to be associated with your account. We call that word a "textword", because this is the word your prospects will "text" in order to be added to your list. This word can be pretty much anything under 25 characters.
Your account is associated with a U.S. or Canadian short code (a short code is a unique 5 digit number which is used to facilitate text messaging communication to mobile phones).
You promote your "textword" and your shortcode to your current customers and prospects, usually with some sort of incentive (don't worry, we provide plenty of guidance on how to do this properly). An example would be,


"Text PETFOOD to 41932 to receive 25% off your next purchase and to receive subsequent discounts direct to your cell phone."

Individuals who text the word "petfood" to the number 41932 are added to a list of contacts in your Local Text Marketers account.
You login to your account periodically and compose a message to be sent to these people. This could be anything, but is best restricted to simple calls to action: updates, coupon incentives to encourage return visits, discounts, BOGOs, new product notifications, sales notifications and so on.
Schedule your message to be sent in the future, or right away,
Your message is sent – first to our technology partners, who relay the message directly to the cell phone carriers, who then deliver it to your customers.
You can also upload lists of current customers to whom you have permission to send text messages – those who you do not, will need to "opt in" (i.e., confirm their subscription) before you can send messages to them.
The last step is to sit back and enjoy the benefits gained by marketing via text.
If this sounds unnecessarily complicated; don't worry – you don't need to know how text messaging works. The technology is "invisible".