Boost your Mobile Marketing Efforts with an Effective Mass Texting Service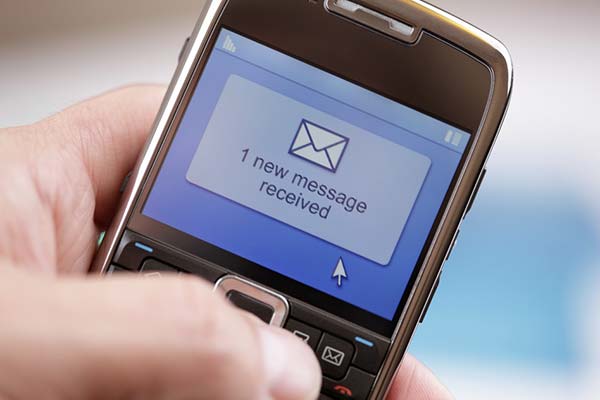 If you are looking to send mass texts with a bulk messaging service company or provider as your mobile marketing solution, you're probably actually wondering about the following…
"How do I send SMS (or text) message campaigns to my customers' and prospects' cell phones or mobile devices with some sort of automated service, platform or gateway? Is there an easy service I can use to contact this critical group with reminders, marketing messaging and communications?
There sure is.
But let's not put the "cart before the horse." Instead, let's start at the beginning…
How to Send Texts Properly with a Mass Texting Service
The first and most important thing to ensure before embarking on any text messaging campaign is that you are operating in full compliance with the laws of your country. Depending on where you live, the laws governing the sending of SMS messages may be quite strict and the penalties quite punative.
And even if they're not, the absolute last thing you want to be considering is sending unsolicited messages to your customers (i.e., "spamming them"). There no better way to do irreparable damage your business' brand and reputation than to start spamming your customers on their phones (in general, people are much more sensitive to what they perceive as spam on this channel).
If you're not… great!
However, the biggest danger lies not with those who are intentionally looking to spam an audience (since they're well aware that what they are doing is illegal), but with those individuals and businesses who honestly believe they have their customers' permission to contact them, but do not.
Or those who are under the impression that a prior or existing business relationship allows them to reach out to their customer lists (not necessarily).
Or that the laws don't apply to small businesses.
Beware the Dangers of Mass Texting
In both the United States and Canada, where we operate, spamming has become a very dangerous game indeed. Should you do so, you assume huge financial and legal liabilities. Fines from government regulatory agencies are especially punitive (up to $1500 per unauthorized text message), and of course, there's always a risk of privately launched civil suits.
SMS Marketing Laws (United States)
In the U.S., the SMS marketing falls under the mandate of the TCPA, or the Telephone Consumer Protection Act. From the perspective of the law, mass texting is considered very similar to automated recorded phone messages.
The law is pretty clear… you need your customer's permission to send them reminders and promotional messages on their mobile devices.
This is not an issue (either in the U.S. or Canada) if you're building your database of mobile subscribers from scratch using a powerful, incentive-based promotional strategy, where you offer a steep discount or coupon in exchange for the permission to market to the customer on her mobile device. You've probably seen such promotions. They usually include a special "keyword" and either a 5 or 6 digit short code or a long code, and look like this…
"To get an instant 20% off your next purchase and to receive exclusive offers direct to your cell phone, text SHOES to 58279."
These subscriptions are considered "handset initiated opt ins", and since they are completed by a customer who, by the act of subscribing with their mobile device, are considered to have provided to consent necessary for contact.
The problem occurs when you want to market to an existing client database – people you may have contact data for, but no permission for marketing.
What many business owners don't know is that in 2013, the law eliminated the existing business relationship exception.
Now, you must have express written consent from your customers in order to start sending them SMS messages.
Bottom line?
As of October of 2013, the U.S. Federal Communication Commission requires that you obtain prior written consent in order to connect with people on their mobile devices – for any non-handset initiated opt-in. A physical or digital signature will need to be kept on hand to be produced to provide proof, if required.
SMS Marketing Laws (Canada)
In Canada, SMS marketing falls under the jurisdiction of Canada's Anti-Spam Legislation ("CASL") which went into effect on July 1, 2014.
Canada's law is complex and in some cases ambiguous, but it's a little more forgiving at the same time. For instance…
An existing business relationship does provide you with "implied" consent to connect with your existing customers with Commercial Electronic Messages (CEMs), provided the…
Customer can opt out of receiving any further messages at any time.
Message identifies the origin of the message and the sender.
Most recent transaction occurred within 3 years prior to the day the law was implemented (July 1, 2014) and two years if it happened afterwards.
This stipulation essentially puts an "expiration date" on the time period in which you can legally connect with your customers, which causes all sorts of logistical headaches. Fortunately, by obtaining your customers' "express" consent (which under CASL means exactly what it sounds like it does), you can eliminate these headaches altogether, since "express" consent does not expire.
Think about the Consequences
We work with a lot of small business owners. While 99.9% of our clients totally "get" that they need to be in compliance, we occasionally run into someone who's willing to risk it…
"Hey, I'm just a little fish in a big pond. The government won't target me. They don't have the resources."
Or something similar.
Maybe.
And maybe not.
The thing is, the fines for violations are now so massive (for example, $1500 per unauthorized text in the U.S.) that any bulk messaging service is either going to have strong safeguards built into its system to prevent spam, or it's going to require you to take legal ownership and responsibility for the messages you do send. In this way, they get to sidestep any legal liability and dump the responsibility in your lap!
And another thing…
Text messages originate from a phone number. Either a long code (a regular looking 10-digit phone number) or a short code (a 5 or 6 digit number used specifically for mass text messaging). That number is registered to someone. So it is incredibly easy to isolate the origin of the spam and who is behind it (it would take less than 2 minutes to identify you on our system).
If that happens to be you…
Well, welcome to a whole new world of hurt.
In short, it's just not worth the risk.
Our Mass Texting Service Does it Right
Our bulk marketing services features a manual review of all imported numbers that includes confirmation phone calls to random numbers on the list to ensure that written permission was provided. That is one of the ways we combat spammers on our platform.
While some laws hold that application providers like ourselves who play a minimal role in sending SMS messages are not liable for unwanted texts, we do this to support our customers and ensure that business owners who are not aware of the various applicable privacy laws do not unknowlingly violate them and in the process, subject themselves to huge regulatory fines and civil liabilities.
We feel it is our responsibility to ensure our customer is appropriately informed.
"Local Text Marketers is easy to use and it works fast! The record is about 20 seconds from the time the text is sent to the time the phone starts ringing with orders. Amazing!"

Caroline Bingley, Caroline's Organics
Campbellford, Ontario, Canada
The Best Way to Send Bulk Text Messages
Now we know what the dangers are, lets talk about the right way to send multiple or mass text messages to your customers and prospects via an automated bulk SMS message service, platform or gateway. Our mass SMS service platform protects you with manual reviews and features that prevent uses that could violate the spam laws of both the USA and Canada.
It all starts with using our cloud-based service to build a database of mobile phone numbers (we do not currently offer an API). Once you have built this database, then you can send out your bulk sms messages. You can build your database in one of two ways…
1) Have your customers opt-in to your service:
This is by far the best option because it bypasses the whole series of headaches associated with getting your customers signatures and permission. A handset initiated opt-in is your best friend. How do you get customers to opt in? You offer some sort of incentive in exchange for their cell phone number…
"Text RIBS to 41932 to get a free appetizer on your next visit to Captain Carl's Ribhouse, and receive occasional updates and special offers on your mobile phone."
The right incentive is key here; it has to resonate with your customer and offer real value. And it is worthwhile giving up something of real value for that permission, because 95-99% of all text messages are read… usually within a couple of minutes. If you want a customer retention channel with some "oomph!" this is it. Compared to email newsletters (with an average open rate of 27%) and Facebook (with an organic reach of 2-6%) people actually enage with their mobile devices. They will see your message. That is the big difference.
2) Import existing customers cell phone numbers into the system:
This is more of a pain because in order to do this legally and be free from all civil and regulatory liabilities, you have to follow the rules…
U.S. Businesses
… Must have signed permission from every single customer imported into the service. While our service does utilize a double opt in process, which means no one can ever be added to your database without providing confirmation first, there is still the not-inconsequential issue of that very first text message – without written permission obtained first, this message constitutes spam.
Canadian Businesses
… Must have the appropriate "implied" business consent as defined by Canada's Anti-Spam Legislation (i.e., the most recent transaction occurred within 3 years prior to the day the law was implemented (July 1, 2014) and two years if it happened afterwards).
What do you get out of our mass texting service?
All this sounds like a monumental pain in the butt, but it accomplishes 3 things…
1) You avoid legal liabilities.
2) You build a database of extremely qualified individuals. Why send messages to people who are not interested in what you have to offer? All you will accomplish is damage your brand and your reputation. Why not market to eager fans and passionate customers instead? Your ROI (Return on Investment) will thank you!
3) We preserve the integrity of text message marketing. Let us face it; the more spam people receive on their phones, this less valuable this channel becomes. Let's keep it valuable for both marketers and consumers!
Initially, every business using a sms bulk marketing service begins with the commitment to build a database of opt-in subscribers (It's not expensive. You can start for $US19.95 per month with our service. No contract or long term commitment is required).
That is also where you will start.
And we'd love it if you decided to give our service a try. For free.
Click here to read more about our mass texting service and to sign up for the free trial!