Local Text Marketers is an all-Canadian SMS / text message marketing company based in Eastern Ontario.
Our focus is on providing specialized, business-leveraging SMS applications in Canada and the United States that are compliant with existing anti-spam legislation.
We Know CASL (Canada's Anti-Spam Legislation)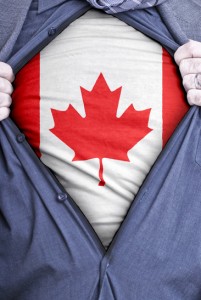 In addition to drinking Tim Horton's coffee, cursing our infernal weather, and rooting for (or laughing at) the Toronto Maple Leafs, we know CASL (Canada's Anti-Spam Legislation, implemented July 1, 2014), which applies to all commercial digital communications including email and text messages sent in Canada.
If you're operating a Canadian business of ANY size, your #1 concern for your SMS/mass texting campaigns has to be that it is "CASL-compliant."
And we know CASL (see our article published on CanadaOne.com, Canada's premier small business web site).
Since fines for CASL violations are extreme (starting at $1 million) it's critical that you partner with a company that understands the "ins" and "outs" of the law.
We Know U.S. Law, Too!
To our neighbors to the south; don't worry. We've got your back. Our systems are designed for U.S., compliance too!
We're Smaller. That Means We Try Harder!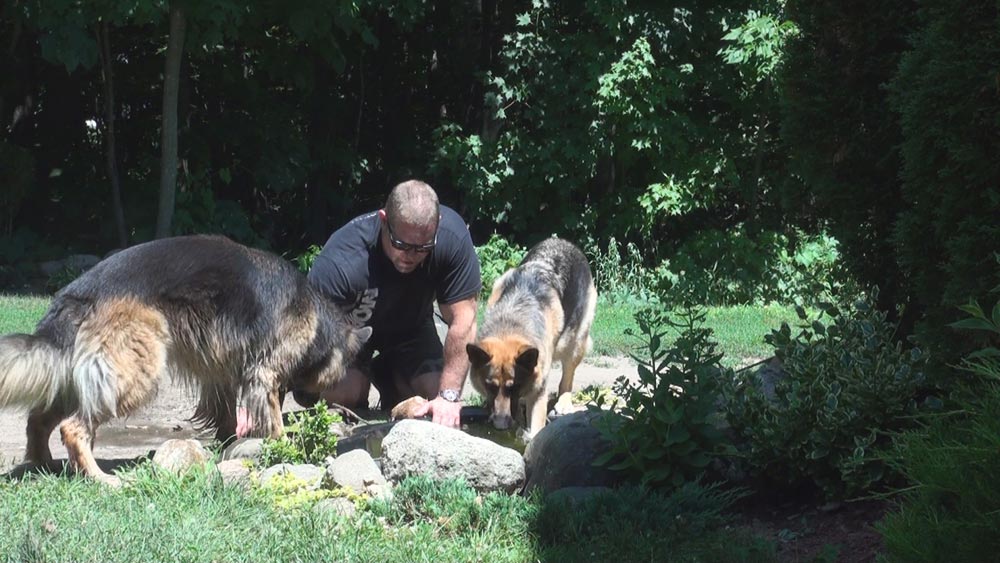 When our CEO Paul Crane isn't busy with Local Text Marketers, he's playing with his two German Shepherds in what was supposed to be a "water feature." Sigh.
We're not some giant conglomerate that balances the satisfaction of hundreds of thousands of customers with share value and shareholder returns. We answer only to ourselves.
In other words, we try harder. No customer is "dispensable." We're passionately committed to the success of everyone who uses our service. If you want to be valued as a customer, you're in the right place.
Additionally, we develop all our solutions 'in house." No outsourcing. None of the usual "right hand not knowing what the left hand is doing" stuff.
We do all our own quality assurance in house too. These means that our solutions work like they're supposed to, and in the rare event of a glitch, the issue can be addressed quickly and efficiently.
I love the simplicity and easy of the Local Text Marketer's program. Paul is phenomenal! We use the program as an easy way to send important school notifications. It's really simple to use and it makes it easier to reach people in their busy lives.

Bessie Stelatos, Principle
Bayside Public School, Ontario, Canada
Hosted In Canada
Our service is 100% hosted in Canada, on a PIPEDA compliant cloud.
This is important for those businesses or organizations who who have policies with requirements within laws such as Canadian PIPEDA or are concerned about the US Patriot Act. In the US (or for US companies doing business outside of the US), the US Patriot Act permits government and law enforcement agencies the ability to search data retained by service providers. The Canadian and Provincial privacy laws (including PIPEDA) are in conflict with the US Patriot Act, and Canadian companies looking to store private data in the US would be subject to adherence.
We have a Singular Focus.
We are not trying to be the "Swiss army knife" of SMS/mass texting services.
Instead, instead, we build specialized solutions that speak to the specific needs of our customers.
Designed for Everyone!
Our services are specifically designed to fit the needs of small to medium sized business owners; anywhere from the single owner operator / mom & pop outfit right up to the multiple franchisee who has a couple of hundred people on staff.
In our experience, business owners who do not have a ton of "technology experience" tend to be intimidated by complicated applications or paralysed by vast numbers of options.
Offering more functionality therefore, is not helpful… it's detrimental. The more complicated the solution the more time it takes to get up to speed with it – and frankly, having owned small local businesses ourselves, we know that for most businesses owners, time is in short supply.
This means many people miss out on fantastic, technology-based opportunities simply because they do not have the time to implement them.
That's not right.
And our services address that.
We "Cut the Fat!"
We've trimmed out the stuff that offers minimal "business boosting" value (but certainly "looks" cool) and focused only on the functionality that builds your business.
Our system…
Is simple to use and set up (yes, I've said this already, but it bears repeating).
Is designed by people with real small business experience (i.e., in addition to "tech" experience we've also owned "brick and mortar" local businesses).
Doesn't offer extraneous functionality that adds to the "coolness" factor, but doesn't do anything practical to boost your business' bottom line.
Is designed solely to boost your business' revenue.
Does not expect you to be familiar with the ins and outs of text message marketing and therefore includes all the necessary help and instruction so there's no question about what you need to do, and when you need to do it.
Boasts "rollover" texts: our "texts" (text credits) they roll over from month to month and never expire (many of our competitor's text credits DO!).
Sends ALL messages all messages via SMPP. We do not use SMTP. What's the implication of this? Essentially this means we send all our messages via the mobile carriers' networks (Bell, Sprint, Telus, etc). We do not send texts through the vastly inferior (and much cheaper) email protocol. Some competitors use SMTP, some use a combination of SMPP and SMTP. We use SMPP only, because it's critical to your business that your messages get to their intended recipients.
Is competitively priced. (When price shopping don't forget to make sure you're comparing apples to apples. Services that offer free "texts" are not sending via SMPP as there is a "real" cost to do so. And don't forget to factor in the value of your time; what's the point of saving a few dollars on a monthly subscription if the service doesn't do what you need, or your clients don't receive your messages, or you have to spend hours figuring out how to use it?).
In short, if you want a streamlined, extremely usable, high quality services that are designed specifically to help you generate more revenue, build customer relationships, reduce advertising and customer acquisition costs, you'll be interested in learning more about what we have to offer.