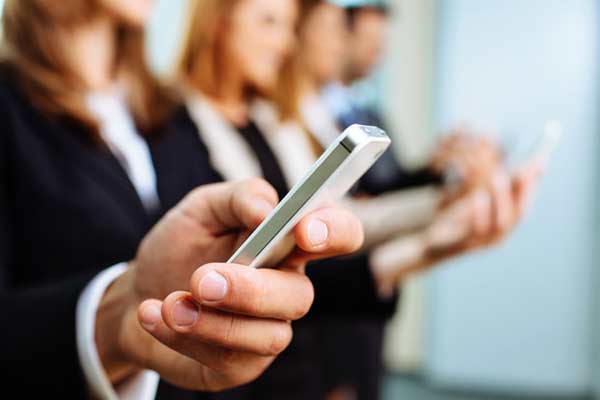 Local Text Marketers is an all-Canadian SMS / text message marketing company based in the Quinte West region of Eastern Ontario.
Founded in 2012 by Paul Crane, Local Text Marketers launched its first service (Broadcast SMS) in the fall of 2013 after a little more than a year of development.
In 2015, Connect SMS – a specialized two-way desktop texting app – was launched to address the challenges faced by social service and employment agencies struggling to reach a client base that communicates almost entirely by text message.
In 2019 we launched Notify SMS, which integrates with Google calendar and Microsoft's Outlook to send automated appointment reminders based on appointments set in either software.
We also offer an API for those who want to use their own in house technology for sending non-commercial SMS.
All Local Text Marketers' solutions are 100% proprietary, developed in house by a core group of local developers. We do all our own in house development, testing and quality assuarance!
Our Goal
Our goal is to enable our clients with powerful, flexible solutions that can be implemented quickly and easily with a minimal learning curve, and support them with personal, friendly Canadian service.
Our Focus
While we work with business and organizations of all shapes and sizes, our main focus is developing solutions that improve the communication efficiency of municipalities, social services, employment agencies and youth outreach.
Hosted In Canada
Our service is 100% Canadian, and 100% hosted in Canada, on a PIPEDA compliant cloud.
This is important for those businesses or organizations who who have policies with requirements within laws such as Canadian PIPEDA or are concerned about the US Patriot Act. In the US (or for US companies doing business outside of the US), the US Patriot Act permits government and law enforcement agencies the ability to search data retained by service providers. The Canadian and Provincial privacy laws (including PIPEDA) are in conflict with the US Patriot Act, and Canadian companies looking to store private data in the US would be subject to adherence.
Questions?
Got questions about who we are or what we do? Call us at 877 403 2402 or email us here!