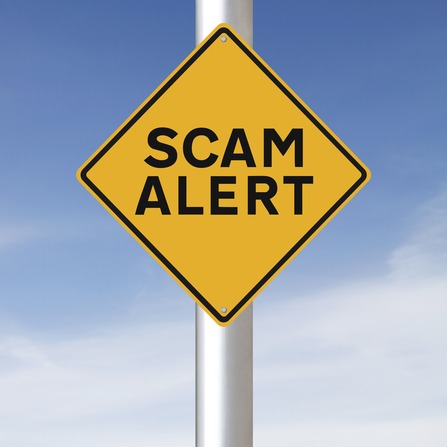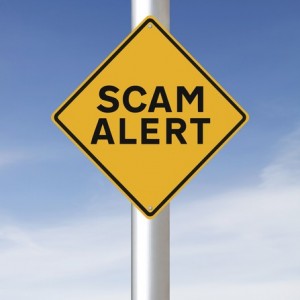 While the Local Text Marketers™' blog is usually reserved for discussions related to SMS / text message marketing, I do like to cover other topics of interest to small business owners in the U.S. and Canada. This is essential, in my opinion, because business people who spend most of their time working in a brick and mortar world sometimes – through no fault of their own – get swayed by marketing methods that sound reasonable, but are not. It's almost to be expected, when you don't have the time to invest in thorough research.
A great example of bad advice that sounds reasonable is to buy Facebook fans or "likes" for your small business' FaceBook page.
I regularly receive solicitations from companies via email to purchase "likes". It's likely you have too. The argument they make to do so "sounds" reasonable enough, so you might be tempted to do so. Don't be. It's a trap. Let me explain by outlining their argument. It goes something like this…
You need to buy Facebook "likes". Why?…
They provide vital social "proof" for your company.
They aide in obtaining more "natural" likes, since people are more likely to "like" something if it already "liked" by many.
These people are natural prospects for your product or service, and can be cultivated to become customers "down the road."
These people may "share" your posts and updates, thus increasing the likelihood that your message will go viral.
More "likes" equals more revenue.
OK, now that we know what the argument is, let's see why it's flawed.
The first two points are true…
"Likes" do provide vital social proof for your company, and they do aide in obtaining more links naturally.
Everything else is false.
Most companies who sell Facebook "likes" outsource them to "click farms" in the 3rd world, where people sit around all day clicking on "like" buttons for a fraction of a penny per click. These people have absolutely no interest in your product or service, are not potential customers, and will not read or share your updates. Some companies sell "USA" likes or country specific likes – these are no better and no more qualified, except that you'll pay more for them.
"Well, so what?" you say. "Who cares as long as they give the perception that my business has some social credibility?"
Nope.
Here's the thing the retailers are not telling you…
Purchasing likes will bite you in the "you-know-what" down the road because it dramatically reduces the number of real fans who will see your posts and updates.
It's no secret that FaceBook has been reducing the number of fans who see your business' posts. It's even worse when you unknowingly work towards lowering that number even more.
You see, FaceBook's algorithm displays your posts to your fans based in some part upon their historical engagement with your content.
For instance, say you have 500 fans. You update your fan page with a new post. Facebook displays that post to a select segment of your fans, to gauge what sort of interest it generates. If an acceptable percentage of people "like", "share", comment and otherwise engage with that post, FaceBook knows your content is of interest to them, valuable, and will continue to display it to a larger percentage of your fan base.
Now suppose those 500 "likes" all originate from a click farm in Bangalore, how many of those people do you suspect, are going to engage with your posts?
That's right; ZERO.
And when no one engages with your posts, FaceBook concludes that…
Your posts are of low quality or are uninteresting.
You have purchased your "likes" from a third party service.
… either way, they show your posts to fewer and fewer of your "fans."
The whole point of having people "like" your business' Fan page is to convert them into fans, then prospects, and finally, customers. This is the strategy advocated by FaceBook marketing experts like Amy Porterfield, Brian Moran and Keith Kranz.
"Genuine likes" – "likes" that come from people who are interested in what you have to offer – are a valuable asset. "Likes" obtained from a clickfarm in the third world are not.
So  what do you do to obtain these "genuine" likes? Especially if you have a new page and very few of them?
Well, you can advertise for them using FaceBook's advertising service, which is entirely acceptable, although there's some question as to the value of "likes" obtained via their system. It seems many of them are coming from unengaged click-farm employees in the third world too.
Other things you can do?
Use your personal Facebook page to solicit "likes" from friends, family, co-workers, and so on. Ask them to " like" your business' updates when they see them in their newsfeeds.
If you have an email newsletter, solicit likes from your current subscribers.
Encourage fans to "share" your posts with their personal networks.
Promote your Facebook store in your place of business and on your receipts.
Give something away or provide an exclusive discount or coupon and require that people "like" your page in order to access it.
Run a contest, and require people to share or "like" your page in order to enter it.
For #5 and 6, check out ShortStack and Heyo – both these services offer a free trial and drag and drop interfaces. Give 'em a try and see if they work for you (I receive no remuneration for this recommendation).
Then it's just a slow and continuous process of building up your likes.
Down the road a bit, I'll write another post about how you can get your message out to ALL your fans effectively and cheaply.