Installing The BROADCASTsms Shopify App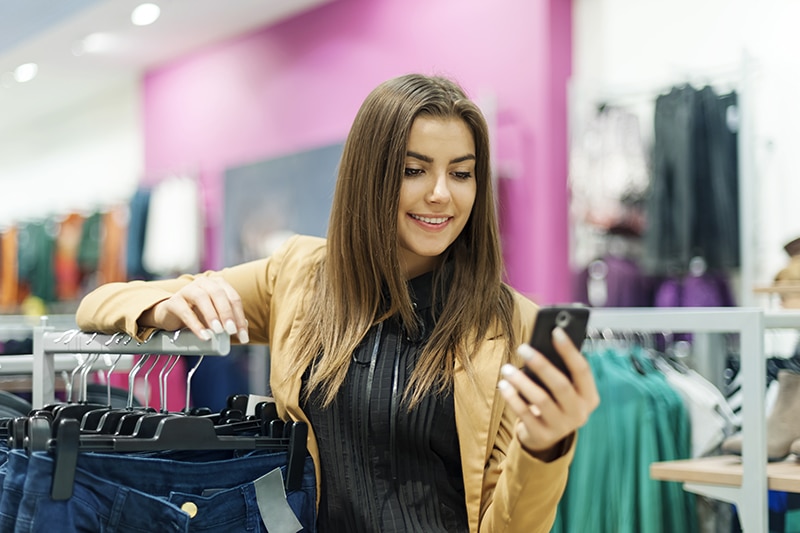 Introduction
Installing the BROADCASTsms Shopify app on your Shopify store enables you to build a list of highly qualified contacts for text message marketing…
… completely on autopilot. 
Since BROADCASTsms is configured to send either SMS or MMS (image and text), you're not limited to sending only text messages. For even greater effect, combine a highly engaging image with up to 1600 characters.  
Here's an example from a real campaign…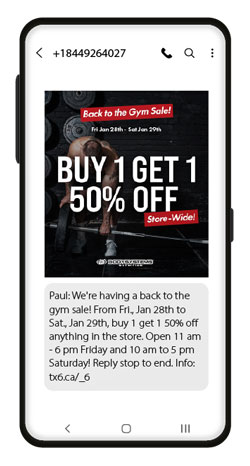 Why Text / SMS Marketing?
Many business owners assume that if they publish an email newsletter, they are fully capitalizing on their internal customer lists.
The problem is that the average "open rate" (i.e., the percentage of your messages that are opened and read) for commercial emails is around 17%.
That means for every 100 people you email, 83 of them don't read your message.
With text marketing though, it's a different story.
Because your message arrives on your customer's most intimate communication channel, normally reserved for those in the their immediate social circle, almost every text message they receive is read, and most within a few minutes.
That's a powerful advantage!
And it means more sales and revenue for you!
Ready? Let's get started… 
Step 1: Install the App
To begin the process, find our app in the Shopify App store and install it.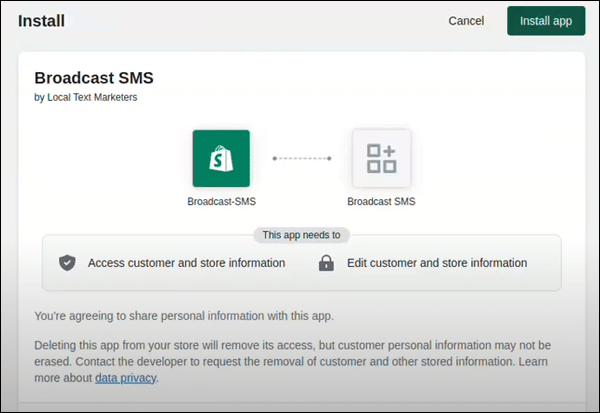 After you have done that, you'll be prompted to enter your API key and password and Generate a List ID.
We'll get that information in BROADCASTsms, so open a new browser tab and login to your account.
Step 2: Create a Marketing List in BROADCASTsms
Before you grab your credentials, let's set up your Shopify text marketing list in BROADCASTsms (if you haven't done so already, if you have, you can skip this step).
This is the list to which your Shopify customers will be added.
You can have as many lists as you want in BROADCASTsms and we recommend creating a dedicated one for your Shopify customers, even if you don't currently intend to send them different promotions than customers who originate from other sources.
To do so, login to your account here, navigate to the "Lists" tab and create a new list…

Now let's move on to the next step… 
Step 3: Generate Your API Credentials and Obtain List ID
Next, navigate to the settings (via the cog icon at the top right), click the API Credentials tab and then generate your credentials.
You will need your password, your API key and the list ID of the list you just created for your Shopify customers…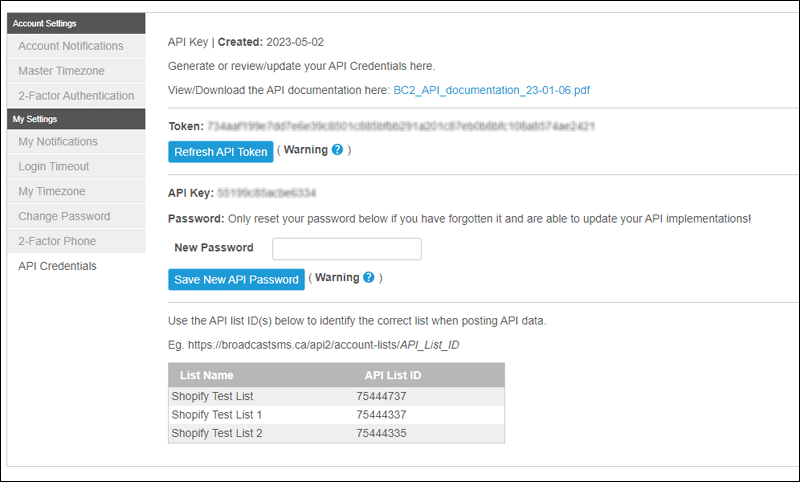 Step 4: Enter Your Information into Shopify
Return the to Shopify tab, take your password and API key and enter them into the corresponding fields on the authentication page…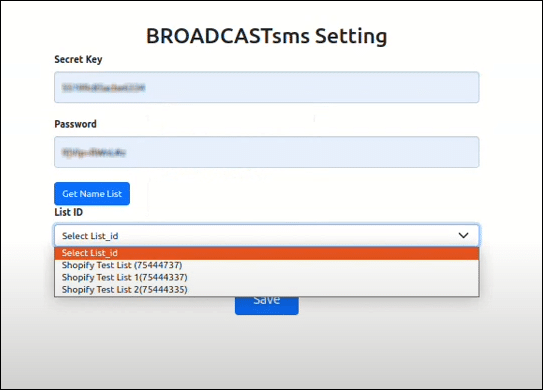 … and then click "Generate List ID."
Next, select the Shopify marketing list you just created a few minutes ago.
The drop down menu displays both the list ID and the list name so it should be pretty obvious which one to select, but if you're not sure, refer to the list ID you grabbed from BROADCASTsms to double check.
If all goes well, you should receive a success message.
Congratulations; your Shopify account is now connected to BROADCASTsms!
Only a few more things to do!
Step 5: Add SMS Consent to Checkout
Your next step is to enable the collection of cell numbers at the checkout of your Shopify store.
To get started, click "Settings" at the bottom left hand side in your Shopify administration page.
In Settings, click on "Checkout…"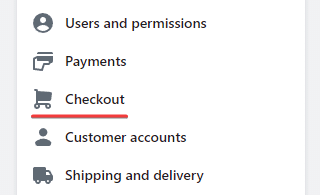 Next, scroll down to the Marketing Options section and tick the box for SMS…

This will add a "Text me with news and offers" option to your checkout page…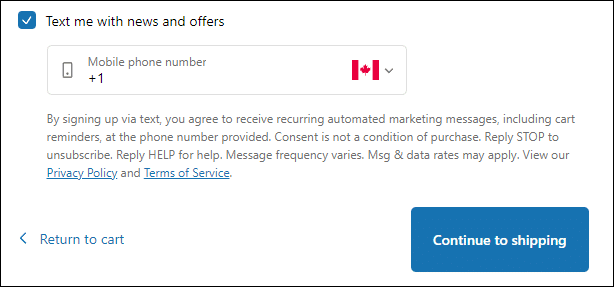 People who tick this box and complete the checkout process will be automatically added to your selected list in your BROADCASTsms account.
This means you can now send them SMS or MMS promotions and updates… which dramatically outperform the same promotions sent by email or social media!
6. Adding a Terms of Service and Privacy Policy.
As noted in the highlighted warning below, you must add both a Terms of Service and a Privacy Policy in your Shopify store in order to use SMS…

The following video will help you set up your these documents up in your account, or, if you already have them set up, modify them to address the sending of SMS / MMS / text messages.
Directly below the video you will find the links to documents referenced in the video that you will be cutting and pasting into your store policies.
Click here to access SMS Privacy Policy (you'll copy and paste this into Shopify).
Click here to access SMS Terms & Conditions (you'll copy and paste this into Shopify).
More details on setting up your Shopify policies can be found here.
7. Help and Support
While connecting BROADCASTsms to your Shopify store is a relatively simple process, we realize messaging around with technology can be intimidating for some.
To that end, we're happy to provide one-on-one help for those who need it, or even complete the process for you.
To get started, send us a support ticket through your BROADCASTsms account, or click here to send us an email.