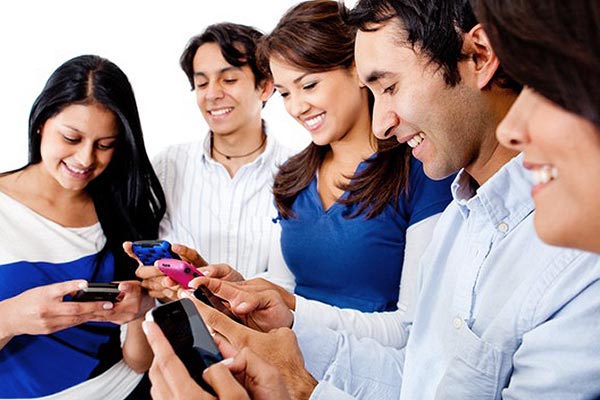 By this time you may have read something about our new two-way sms texting service, called "Connect."
I'm pretty excited about it.
Connect allows for simple two-way communications between you and your audience with simple text messages. It's the ultimate tool for SMS-based inbound (reactive) customer service and outbound support discussions. Phase 1 (called Connect 1.0) is currently live, and you can sign up for a free trial of the service, no credit card required. Here's where you can learn more!
When discussing the merits of the service, I am often presented with 2 very common questions…
1) Can't I just message my customers and clients on my own cell phone?
And, more often…
2) Why can't I just use a free messaging app?
The answer to #1 is pretty simple; if your business is small enough that it can be managed from your cell phone and you're entirely comfortable in sharing your personal contact data with your clients, you probably don't need Connect (despite the fact that connecting via text messages is only part of the many things that the service does. In other words, you can't replace Connect with a cell phone).
It's the answer to #2 that I want to spend a little more time with; "why can't I just use a free messaging app?"
Let's dig and address this in detail, since it comes up rather often…
SMS / Text Vs. Free Messaging Apps
Business owners and organization managers are cost sensitive. There's only so much money to go around. I get that. So that's why for many people the idea of connecting with their audiences with a free messaging app seems like a great idea – and let's face it, there are a ton of them to choose from.
The reality however, is that this is not the case.
Why?
Well, there are 3 main reasons – logistical, ethical and even "professional" issues…
Reason #1: What Does Using a Free, Third Party Solution Say About Your Business?
It says "amateur".
Sorry, but it does.
It says, "I'm not serious enough to invest a small amount of money in a professional solution. Instead, I'm going to cut corners whenever and wherever I can to save a few dollars."
I don't know about you, but when I see a businesses cutting corners at every opportunity it can, I immediately wonder what else it is cutting corners on, and how is that going to affect my product, quality of service and even support?
For a lot of your customers and prospects, perception is reality. It's no different than hosting your web site with one of those free, template building services and having a "Powered by So-and-So" displayed prominently on your site. Or using a Hotmail or Gmail address on your business card rather than "yourname@yourdomain.com".
It's bush league.
Reason #2: Logistical Issues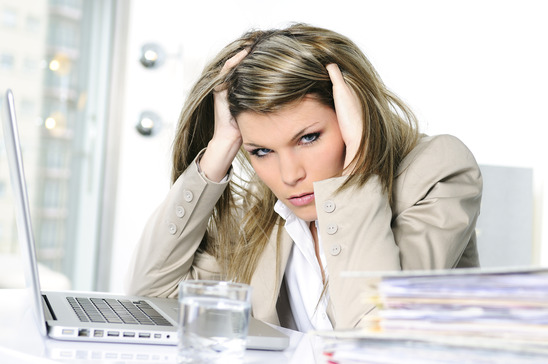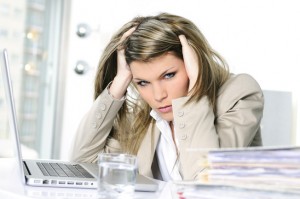 The way free messaging apps typically work is that all parties wanting to communicate with each other need to have the same app installed on their phones before the communication can begin.
So to start, your contact will need to be made aware that additional steps will be required on her part in order to commnunicate with you.
How do you plan to accomplish that?
Then, you'll need to instruct your contacts to install the desired app.
Next, you'll need to support and educate a significant percentage of them, since not all will have the technical wherewithal to install and use such an app (30% of smartphone users download and install 90% of all apps – most people do not install apps regularly).
Of course, they also must have a smart phone (around 30% of North Amercians don't have one yet) and a data plan which allows them to access the internet, as well as the willingness to surrender some of their personal privacy (app installations often require giving up a significant amount of personal information – around 60% of people will pass on app installations for this reason).
In addition to surrendering some of their personal privacy, they also have to be willing to pay for the privilige of connecting with you, since phone data can be expensive.
Ugh.
Starting to see the problem now?
Using a free messaging app dramatically reduces the number of people you can expect to be able to connect with… the opposite of the desired effect.
In essence, by using a free messaging app you are erecting significant barriers between you and efficient communications with your contacts and that's not good…
You want to make communication simple and easy.
Text messaging, on the other hand, is a direct channel to the consumer and completely sidesteps all these issues altogether. Even phones long considered obsolete can send and receive text messages with no further effort required on the users' part.
Reason #3: Ethical Issues
Here's something that could really blow up in your face, especially if you are connecting with minors (in the context of a classroom, for example).
Some free messaging apps may use data mining and anonymously track users, compile their data and sell it to third parties, which, depending on the context of how you are using the app, may be a serious privacy violation and could get you into legal hot water.
Free, after all, is not a sustainable business model. The app manufacturers have to make their money somehow.
That's Just… Crazy!
Seamless, effortless communication is the key to happy customers.
That's not something that free messaging apps offer,
In order to connect effectively with all of your audience, you need to eliminate such needless hurdles and communicate on comfortable, familiar channel… text messaging.
On that note, Connect offers significant benefits over free messaging apps. For instance, Connect does not require your contacts…
Have a smart phone or data plan.
Take additional steps or install 3rd party software and learn how to operate it.
Surrender private information and compromise privacy.
Incur a financial cost.
… Just to communicate with you.
That's more than smart business, that's plain common sense.
Moral of the Story?
Don't make it difficult for your customers to connect with you (unless, of course, you don't care about them and your products and services suck. In that case, yes… you'll want to make it as difficult as possible. For everyone else trying to run a "normal" value-oriented operation though, this is not a good strategy).
That's what free messaging apps do.
As an alternative, take a look behind the scenes at Connect to see for yourself how it enables simple and effective two way communication via SMS…